Six Ways To Bounce Back From Setbacks
|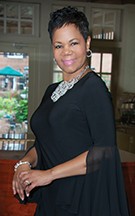 By Joyce Dungee Proctor 
When life happens, there are some situations you just can't control. To deal with life's setbacks, focus on the things that you can control. First and foremost, know that you're not alone – everybody has them. Activate your faith along with action and rise again!
Remember that you're in charge, even if you feel differently. People who accept personal responsibility—for the state of their career, the state of their relationships and the state of their life—tend to be happier, more productive, and more successful than those who don't. Regardless of the nature of the limitation you've just run into, you should ask yourself, "What would I do differently next time? What can I learn from this for the future? How can I benefit from this situation now?" These questions will put the energy and attention where they belong—on you and your resources—and away from the outside factors you can't control. Once you take charge of your destiny, you'll have an increased sense of purpose and power!
Reconnect to your outcome, and make sure it's a goal that inspires true passion in you. Once you have a life's goal that's worth committing to paper and reading aloud daily, you will always have a point on the compass to turn to. So turn to it! And if you don't have a point on the compass, choose one. Choose something to strive for that gets you excited, alert and engaged every single time you think about it. Dream big. Dream passionately. Dream in color. "A great leader's courage to fulfill his vision comes from passion, not position." – John Maxwell
Make a written list of what's working now, then connect each thing that's working to something that supports your goal. Keep a journal, and reach out to someone who can help you move forward on your goal. Celebrate the many small wins along the way! "Do what you can, where you are, with what you have." – Theodore Roosevelt
Remember what got you this far. You're exactly the same person you were when you were winning. Think of a major victory in your life and at least three positive traits you possess, or actions you took regularly that made that success possible. You know how to be that person. If there is someone or something in your life that's standing in the way of you being that person on a daily basis, manage your routine and/or manage who's in your camp. Take an inventory on a regular basis of who's in your life, and ask yourself: "What kinds of seeds is this person sowing? Is he or she supporting the person I want to be?" Stick with the people who are sowing positive seeds in your life, and do your best to weed out the people who are sowing negative seeds. "We need to find the courage to say NO to the things and people that are not serving us if we want to rediscover ourselves and live our lives with authenticity." – Barbara De Angelis
Decide how you will use your resources. This one's important. Using the written list you just developed, identify how and when you will use all of the resources. Set a one-week deadline for an action you'll take. Use the list and your action steps to create a clear plan for moving forward on your goal. Find some way, to take action on that plan and consider bringing a mentor into your circle.
Think of who you've got in your camp. Start reaching out to people and build a dream team that can help you brainstorm and troubleshoot your plan, and help you turn your plan into a reality. Find people who will remind you of who you really are. Find a way to identify and invite a coach into your circle, i.e., someone you trust, someone you have good chemistry with, someone with experience and who'll hold you accountable to your own mission and commitments. "Call it a clan, call it a network, call it a tribe, call it a family: Whatever you call it, whoever you are, you need one." – Jane Howard
Remember you can accomplish a lot by connecting with your inner self. Scheduling quiet time is a gift that can change your life. Eventually your comeback will happen and you will be thankful for the journey along the way!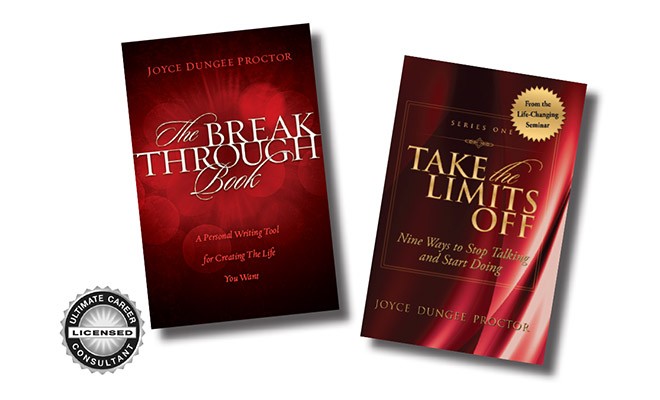 Testimonials
"This is the best seminar I have ever attended!  Powerful and motivating, like a beacon of light shining through the darkness of my economic predicament, it gave me hope and direction to continue to pursue success. Joyce Dungee Proctor is inspirational. She speaks from the heart and from personal experience regarding what many face in the way of career challenges. Her ability to interact and connect one-on-one with a diverse audience is phenomenal, helping individuals to crystallize their goals and objectives with real world suggestions on recognizing ones strengths."  – Rose Howerter
"I met Joyce during a critical time of transition in my career as a Senior Technology Leader with extensive years of IT Financial Services experience with Fortune 100, 500 and 1000 companies. I was first introduced to her through a mutual friend and hired her to be my Career Coach because I heard that she was one of the best in the Delaware marketplace. Well, she far exceeded my expectations! We immediately connected and she not only provided education on 21st century job seeker best practices, but she empowered, challenged, inspired and provided ongoing accountability, which repositioned me to land my next rewarding leadership opportunity.
I cannot say enough positive things about Joyce. She is a Dynamic Leader, Empowerment Specialist and Change Catalyst who has extensive and proven expertise in her discipline. Her infectiously positive personality, genuine sincerity and power spoken through her words leave you feeling strengthened, refueled and ready to conquer the world!
There are very few that I would put into the same category as Joyce Dungee Proctor. I am honored and grateful to share a connection with this extraordinary and transformational leader. I would highly recommend her Career Coaching expertise and services to anyone!"  – Daphne McRae, MBA & CSM, SSGB