Severe Tooth Wear
|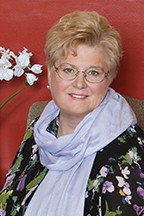 The Premature Aging of the Smile and Possible Health Issues
By Anna Giacalone, D.M.D.
One might expect to see severely worn teeth in the elderly. Unfortunately, I see a great number of patients far from being considered elderly with short, discolored, worn teeth. Some don't show teeth at all when they smile. The loss of tooth structure ages these patients.
In addition to the cosmetic impact of tooth wear, there are health issues. Recent studies show that severe wear of the front teeth may be a warning sign of sleep apnea.  Obstructive sleep apnea, the most common form of the disorder, occurs when soft tissues at the back of the throat collapse and block the airway during sleep. The base of the tongue is the most common obstruction to the airway. Subconsciously one thrusts the jaw forward moving the base of the tongue away from the throat, opening the airway. In moving the jaw forward many times during the night rubbing the upper and lower front teeth against each other, severe wear of these front teeth occurs.
Obviously recognizing the anterior wear pattern is critical. Sleep apnea can lead to significant health problems over time including, inability to concentrate, high blood pressure, heart attack, and diabetes to name a few. Our first priority is to refer to the medical doctor to confirm or rule out the diagnosis of sleep apnea. At that point we can not only restore the worn teeth to their optimum functional and esthetic form but actually work with the medical specialists to treat the sleep apnea. Oral appliance can help prevent future tooth wear and reduce the airway obstruction.
Other health issues may include tooth sensitivity, fractures of teeth, jaw joint and facial muscle pain. Severe rapid wear may even wear through enough hard tooth structure to expose the nerve of the tooth!
Severe wear isn't the result of the normal function of chewing. It is, rather, the result of parafunction, habits such as grinding, clenching, nail biting. A special type of tooth wear known as erosion occurs as a result of acid attack on teeth. Stomach acids come in contact with the teeth when patients suffer from acid reflux diseases or bulimia. A highly acidic diet can also cause erosion of the teeth.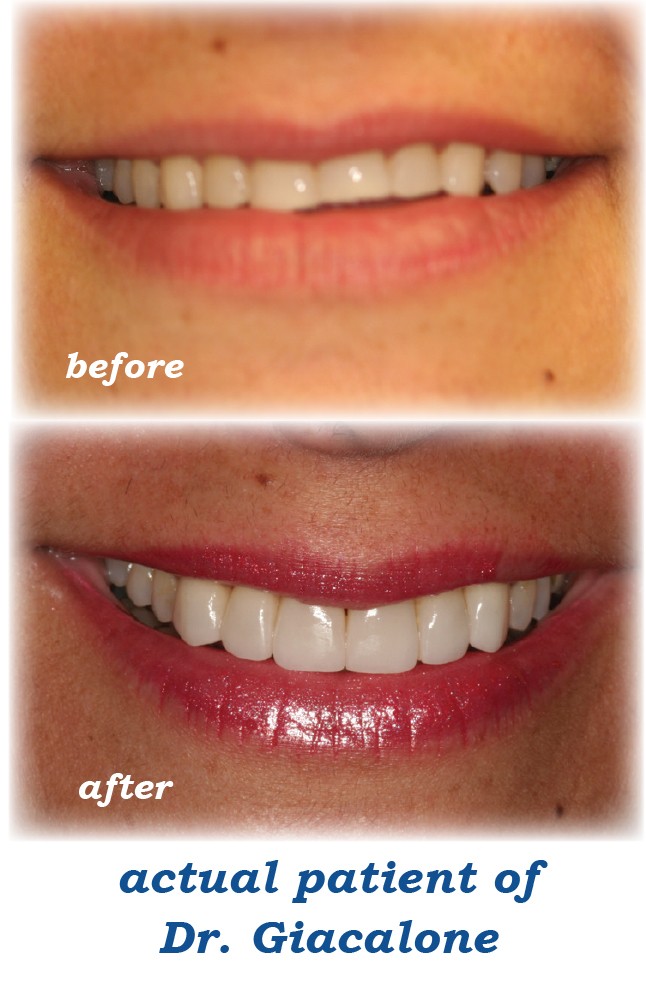 What can be done? 
First, have regular dental checkups so that we can detect the early signs of abnormal tooth contact and help you either eliminate the cause or limit the damage. 
When erosion is the type of wear, a change in diet or referral to a medical specialist is appropriate. If attrition of vertical height of teeth is noted, then grinding or clenching is most often the cause. Improper tooth/jaw position can trigger these habits. We might recommend orthodontics or tooth reshaping to remedy this. At times stress initiates the grinding and clenching habit. Since stress elimination in the 21st century is easier said than done, "damage control" with an appliance known as an occlusal guard is appropriate.
When the loss of tooth structure has already occurred, we need to restore the lost tooth structure as well as prevent reoccurrence. We have many ways of restoring the natural length and shape of teeth including bonding, veneers, crowns and bridges. Tooth structure can be restored while restoring harmony and balance to the jaw joint and muscles. TMJ, muscle and tooth sensitivity is often eliminated.
We work with our patients to define the goals of treatment and work within their budget.  We also help our patients maximize their dental insurance benefits and offer financing.  No Dental Insurance? No Problem! We have an In-house Cost-Saving Dental Plan to help patients who do not have dental insurance. This is not an insurance but a cost-saving, prevention oriented plan – a membership. Contact us for details.
Our goal is to help our patients achieve optimum health, and the self- confidence of a beautiful smile.
$200 GIFTCARD 
Valid for any treatment or service at our practice.
Available to the first 27 new patients 
who mention this article by March 30, 2018 
Not to be combined with other offers. 
Anna C. Giacalone, DMD, MAGD
Master of the Academy of General Dentistry
Education:
• DMD University of Pennsylvania School of Dental Medicine
• Certificate and Internship : Comprehensive Orthodontic Institute
• Certificate: Dawson Academy of Advanced Study
Numerous  Awards and Commendations including Mastership in the Academy of General Dentistry, The Pennsylvania Dental Association Award for Excellence, Top Cosmetic Dentist Main Line Today, America's Top Dentists, to name a few.
To learn more visit her web site: www.giacalonedmd.com