Severe Tooth Wear: The Premature Aging Of A Smile
|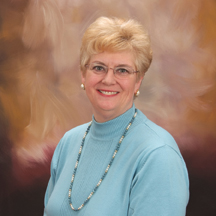 By Anna Giacalone, D.M.D.
One might expect to see  severely worn teeth in the elderly. Unfortunately I see a great number of patients far from being considered elderly with short, discolored, worn teeth. Some don't show teeth at all when they smile. The loss of tooth structure ages these patients.
In addition to the cosmetic impact of tooth wear, there are health issues. Patients may experience sensitivity, fractures of teeth, jaw joint and facial muscle pain. Severe rapid wear may even wear through enough hard tooth structure to expose the nerve of the tooth!
The outermost layer of tooth structure known as enamel is the hardest substance in the human body.
Once this enamel is worn through the next layer, dentin, is exposed. Dentin has about the same hardness as bone and is much darker than enamel. The exposure of the darker dentin is why teeth get darker as they wear. Also, since the dentin is softer than enamel the wear of teeth accelerates. Sometimes wear is vertical, making teeth shorter. At times the wear is front to back making teeth thin, almost transparent.
Severe wear isn't the result of the normal function of chewing. It is, rather, the result of parafunction, habits such as grinding, clenching, nail biting. A special type of tooth wear known as erosion occurs as a result of acid attack on teeth. Stomach acids come in contact with the teeth when patients suffer from acid reflux diseases or bulimia. A highly acidic diet can also cause erosion of the teeth.
What can be done? 
First, have regular dental check –ups so that your dentist can detect the early signs of abnormal tooth contact and help you either eliminate the cause or limit the damage.
When erosion is the type of wear, a change of diet or referral to a medical specialist is appropriate. If attrition of vertical height of teeth is noted, then grinding or clenching is most often the cause. Improper tooth/jaw position can trigger these habits. Your dentist might recommend orthodontics or tooth reshaping to remedy this. At times stress initiates the grinding and clenching habit. Ideally stress reduction is the best solution. Sometimes counseling, medication or biofeedback help. Most often stress can not be eliminated and our ability to deal with it is less than perfect. In this case a "damage control" appliance known as an occlusal guard can be worn. There are many designs of occlusal guards. Some are worn at night when most people parafunction without even knowing they do.
When the loss of tooth structure has already occurred, we need to restore the lost tooth structure as well as prevent reoccurrence. We have many ways of restoring the natural length and shape of teeth including bonding, veneers, crowns and bridges. Tooth structure can be restored while restoring harmony and balance to the jaw joint and muscles. Tooth sensitivity is often eliminated.
Our goal is to give our patients the smile of their youth, a comfortable healthy mouth, and the self confidence of a beautiful smile.
National Dental Reviews  
"The treatment here is thorough as you will find anywhere.  Dr. G. and her staff regularly take courses and are always current with the latest treatments.  Dr. G. is an artist with cosmetic dentistry, so your results are beautiful as well as functional.  An outstanding dentist." – Sharon S.
"The patient comes first.  Everything is done to make the patient comfortable and at ease.  Everything is explained."  – Nancy W.
"Anna is very creative and artistic with her dental tools.  When fixing a tooth gone bad she makes me feel like she is sculpting a new one to fit precisely with my others, whether it's a simple filling or a more involved crown.  In addition, she assembled a wonderful staff of talented and friendly hygienists as well."  – Clement M.
To see more National Dental reviews go to http://anna-giacalone-dmd-inc.nationaldentalreviews.org/
 Anna C. Giacalone, DMD, MAGD
Master of the Academy of General Dentistry
Education:
• BS. Biology Chestnut Hill College
• DMD. University of Pennsylvania School of Dental Medicine
• Certificate and Internship: Comprehensive Orthodontic Institute
• Certificate: prestigious Dawson Academy of Advanced Study
Awards:
• Pennsylvania Dental Association Award for Excellence during the four years    of dental school
• Top Cosmetic Dentist Main Line 2007, 2011-2014 (chosen by peers)
• Top Dentist in Delaware Valley, 2008; Delaware Valley Consumer Checkbook    (chosen by patients)
• America's Top Dentists 2010 – 2014 Consumer Research Counsel
• Mastership in the Academy of General Dentistry 2013
To learn more visit her web site: www.giacalonedmd.com