Serving and Protecting
|
Those Who Serve and Protect Us
Delaware Workers' Compensation Law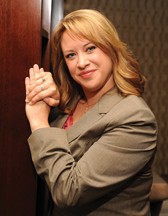 By Heather A. Long, Esq.
Anyone who has watched at least two minutes of the news in the last few weeks knows how dangerous law enforcement jobs can be.  Delaware State Police, County Police, Sheriffs, Probation and Parole Officers, Corrections Officers and many other public servants put their lives on the line every day to keep Delaware safe, and criminals off our streets.  Because the nature of those jobs is so adversarial, it is extremely important that these types of workers have benefits available to them if they happen to become injured in the line of duty.
When the Delaware State Police (then called the Highway Traffic Police) first began in the 1920's, it was unthinkable that a woman would be charged with arresting male troublemakers.  As times changed, the Delaware State Police realized that female officers were assets to the organization, and should be treated as such.  In the mid-1970's, the Delaware State Police sought to actively attract female troopers and in 2010 the first female trooper was promoted to the rank of Major.  Also in 2010, the first female State Police Pilot was added to the ranks.  Today, 11.83% of the State Police personnel are women.  Over the last 40 years, the number of women working in these types of public servant jobs has dramatically increased- and so has the need for their protection following
work injuries.
Thomas J. Roman, a partner of mine at the Kimmel Carter law firm, started his career in the legal system as a Delaware State Trooper at Troop 1 in North Wilmington.  After working 20 years as a State Trooper, he then became a lawyer and for the last
36 years has focused his practice on representing other injured troopers, officers and other law enforcement personnel.
As the number of female law enforcement officers has grown over the last 40 years, so has the number of work injuries to those officers.  Thanks to Mr. Roman's expertise, the attorneys at Kimmel Carter are equipped to handle all kinds of work injury cases for law enforcement officers.  With a retired Delaware State Trooper on our legal team, it's no surprise that whether your injury is big or small, your work injury claim is in good hands with the Kimmel Carter team.
If you are a law enforcement officer injured in the line of duty, I offer free consultations with no attorney's fee to be paid until your case is settled.  This gives you the peace of mind you need in order to focus on the most important thing- your health.
Heather has been an attorney for over six years, and is currently practicing Workers' Compensation and Personal Injury Law at Kimmel, Carter, Roman & Peltz, P.A. with offices in Newark and Wilmington. Heather worked her way through law school as a paralegal in a personal injury firm. After passing the bar exam, she spent several years working as a defense attorney, representing local, regional and national companies. With the knowledge gained about the inner-workings of these companies, she now represents injured workers and personal
injury plaintiffs.  
Heather is a graduate of Widener University School of Law, and the University of Nebraska- Lincoln. Prior to attending law school, she was licensed as a paramedic and spent time volunteering for her local ambulance corps. She is also active as a mock trial coach for Salesianum High School.
Heather is licensed to practice law in Delaware, Pennsylvania and New Jersey.
For more information, or to schedule a free consultation, please call (302) 565-6132 or email her directly at [email protected].