Seniors & Social Isolation During Covid-19
|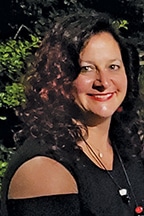 By Kristin Stetler Donovan, Owner, Age Advantage of Newark 
We are experiencing a historical moment with an unprecedented challenge of the Covid-19 global pandemic. Since the start of the pandemic, over 89 countries with more than a third of the global population have experienced lockdowns due to the outbreak. The coronavirus has swept through many parts of the world at a devastating and deadly speed. Over 2.4 million people worldwide have died in countries struggling with shortages of healthcare workers, increasing sick people, and lack of personal protective equipment. Based on the death certificates of date retrieved and coded by the CDC National Center for Health Statistics, 81.2% of COVID-19 related deaths in the U.S. occurred among older adults age 65 and over. Older adults are the segment of the population most vulnerable in this pandemic due to their weaker immune systems and potential for previously having a chronic underlying health condition. 
In an effort to protect our vulnerable portion of our population, seniors are being told to self-quarantine and shut themselves off from other people who might risk infecting them. Unfortunately, these can be the support people that seniors need in their lives most. In long term care facilities the most effective way to stave off the risk of infection has been to limit or ban visitation. These restrictions are necessary given the circumstances, but implementing these restrictions has a significant negative impact on older adults and their mental health status, such as experiencing social isolation and loneliness. 
Prior to the Covid-19 outbreak seniors did their best to maintain active lifestyles and to continue to socialize and to maintain community involvement to the best of their ability. They engaged in social activities such as church, senior centers, bridge groups, traveling and many other social events. Many seniors moved into communities to benefit from social interaction and activities. All of that has come to a screeching halt as the pandemic and its dangers were identified. Social isolation and loneliness are major risk factors and have been linked with poor physical and mental health status. Seniors are suffering from: increased blood pressure, heart disease, obesity, diminished immune system functioning, depression, anxiety, poorer cognitive functioning, increased risk of Alzheimer's disease, and sadly, death. The loneliness and depression seniors may typically experience has only been exacerbated by the pandemic.
The question we ask ourselves is: What can we do, as family, as friends and as healthcare workers? Many seniors are receiving vaccinations in Delaware to reduce their susceptibility to Covid-19. The Department of Health in conjunction with the CDC are working together to vaccinate as many people as they can, as quickly as possible, starting with our healthcare workers and our senior population. For those that have not been able to receive a vaccination or for those that are hesitant to receive the vaccination, it is important to get tested at least once a week prior to visiting a senior or anyone with a compromised immune system. Seniors are craving social interaction and those working in long term care communities have done their best to provide safe opportunities for that to occur. Window visits, outdoor car parades and use of technology have been key in facilitating contact between seniors and their loved ones. It is important to know that agencies such as Age Advantage are equipped with personal protective equipment. Aides are Covid tested regularly, in order to safely support our seniors, either at home or in a community environment, with their personal care, companion needs or even to assist with communicating with their loved ones utilizing video or social media. If you have any questions or need additional support for yourself or for a loved one please contact us at 302-722- 8240 and we would be happy to assist you. 
Testimonial
"Kudos to Age Advantage!!! I was enormously impressed with your quick response to our immediate and dire need. I met some of your folks and they were delightful."   ~ D.S.