Seeing Students "Beyond the Screen"
|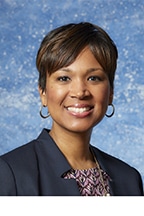 By Dr. Kalia Reynolds
Exec. Director of Teaching & Learning 
Appoquinimink School District
For the past year, we've been grappling with adjustments to children's learning environments (virtual, hybrid) due to COVID. Tech companies were quick to respond with apps and content so that even the youngest student can participate in remote learning. Our job as teachers and decision makers has been to navigate these new tools so that what we select is child-centered and developmentally informed. 
We've focused on putting the child before the technology, identifying what's beneficial, and acknowledging what we still need to understand. It will take time before we can fully answer the question of what digital wellbeing looks like for children. It's important to remember that devices are meant to provide support for instruction, not become the focus of education.
Here are a few powerful suggestions that have emerged from the process.
Relationships matter most. Building and maintaining relationships is central to learning. For a teacher, getting to know her students' interests, personalities and backgrounds opens up possibilities for accelerated growth and learning. This view is supported by research, which found that strong teacher-student relationships result in enhanced learning.
Seeing and supporting every learner is collaborative work. During the pandemic, family engagement and empowerment have been challenged by loss, trauma and learning inequities. We must maintain an open dialogue so we know when a student or family is struggling and needs to be connected with additional resources. That means using technology in creative ways to stimulate dialogue and deliver the research-based teaching, counseling, therapy and related services that would normally occur in our schools.
No two families are alike. 
As parents, you've thought deeply about your children – how to keep them safe, the future that you envision for them, what excites them, how they've responded to all of the changes in our world as a result of the pandemic. Teachers and school leaders share that passion for your child's success. I've identified four key themes that we can all utilize to maximize our children's learning experience during COVID. 
Promote positive exchanges within/beyond the classroom.
Foster engagement
Create opportunities for community impact
Reinforce and cultivate purpose
Develop activities that provide meaningful connections and accommodate choice. 
Focus on student voice and the importance of talk
Be intentional about connecting students in virtual and hybrid learning environments
Incorporate interest and choice activities for students to connect with others
Develop spaces for students to attend to social and emotional learning needs.
Explicitly teach and model by including this in your day: morning meeting, discussions, family time
Partner with the support staff at school (counselor, nurse, psychologist)
Be vulnerable and share
Ensure there are opportunities to be seen beyond the screen.
Schedule check-ins and be available for direct support
Use books and stories to create opportunities for students to connect with characters and events

 

Notice and note; catch the little details that can make a big difference
As an educator, I'm proud of the teachers and administrators I work with every day. The pandemic has deepened our relationships with families and resulted in a better understanding of their needs. It has brought home the importance of partnering, and using creative problem-solving to engage and empower students. In the end, technology's greatest contribution has been helping us find new ways for children to connect and feel welcome when we cannot be together in person.
Bio
Dr. Kalia Reynolds leads teaching and learning in Delaware's fast-growing Appoquinimink School District where every child, PK-12 receives a device. An educational leader and parent, she is passionate about ensuring that no student is invisible.
Appoquinimink School District    Public PK-12 Education     www.apposchooldistrict.com      302.376.4101