SCCCC Welcomes A New Chairman Of The Board
|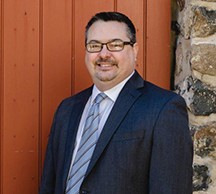 Doug Doerfler
The Southern Chester County Chamber of Commerce is pleased to announce Doug Doerfler of Genesis is the new Chairman of the Board for the Chamber in 2018.
"Doug's experience and leadership are an asset to the growing membership of our Chamber and we are thrilled to have him serve." Cheryl Kuhn, President and CEO of the Southern Chester County Chamber said.
New leadership brings new vision, and Doerfler is looking forward to sharing the success he sees for this year.
"I want to continue the momentum that has begun and attract new members to the Chamber while serving our existing membership. I want to give them what they expect out of the Chamber and to meet their goals and objectives. I call 2018 the member-centric year because we are devoting ourselves to offering them the very best." he said.
A dedicated and active member, Doerfler also serves as Chairman of the Community and Government Relations Committee, and as a member of the critically important Southern Chester County Mushroom / AG Labor Crisis Task Force. He is excited about the challenge ahead and is reassured by the leadership surrounding him in his role. He said, "A great number of people with a lot of energy serve the organization."
"The Chamber has grown in leaps and bounds. It is now much more sophisticated with its committees, web presence, internal structure, and programming. We are a leader for the community! I am excited and humbled to serve." Doerfler said.
Southern Chester County Chamber of Commerce 
 8 Federal Road   |   Suite 1   |   West Grove   |   PA
610 444 0774   |   www.scccc.com   |   [email protected]