Refractive Cataract Surgery: The Evolving Standard
|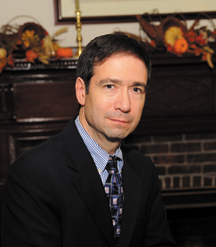 By Jeffrey B. Minkovitz, M.D.
What is Refractive Cataract Surgery? Cataract Surgery today embodies the ultimate combination of disease treatment with elective lifestyle enhancement.
The practice of medicine has experienced incredible progress, fueled not only by continued medical research on diseases, but also by technology development. Ophthalmology has always been at the forefront
of such advances, particularly in its application of new innovations.
Driven by the evolving demands of a more active maturing population, cataract surgeons are able more than ever before to not only restore lost vision but to also enhance vision beyond pre-cataract levels. Historically distinct subspecialists treating separate and unique populations, eye surgeons comfortable with both refractive surgery (for nearsightedness, farsightedness, and astigmatism) and traditional cataract surgery have been able to combine these practice concentrations to allow their cataract patients improved vision and reduced spectacle dependence, thereby achieving more active lifestyle goals.
The entire refractive cataract surgery encounter necessitates a tailored, customized approach; beginning with the pre-operative evaluation, taking the time to understand a patient's objectives and incorporating the latest technology to evaluate pre-surgical parameters, through the post-operative attention to detail, ensuring a higher level of satisfaction. Surgical advances include improved lens implant optics, astigmatism correction, presbyopia correction (for reduced spectacle dependence up close as well as far away), and most recently laser cataract surgery for greater than ever accuracy. Each patient has unique needs, determined by cataract and other ocular condition, pre-cataract refractive state, and lifestyle goals. Many patients are satisfied, and just as well (or even better) served, with traditional cataract surgery; appropriate evaluation involves consideration and discussion of this option, as well.
Refractive cataract surgery is the perfect storm aligning the new demands of an active generation, a time of remarkable technology, and specialists trained in both surgical treatment of eye disease and refractive surgery to enhance vision.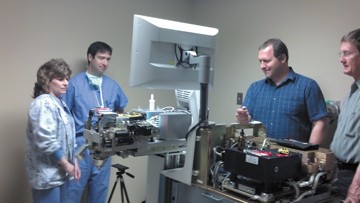 Jeffrey Minkovitz, MD is an ophthalmologist with Eye Physicians and Surgeons in Wilmington, Delaware. Dr. Minkovitz specializes in cataract and refractive surgery, and is one of only a few Delaware surgeons specially trained in corneal transplantation. He completed a cornea and refractive surgery fellowship at the renowned Wilmer Eye Institute of Johns Hopkins. Previously, he graduated magna cum-laude from Harvard, earned his medical degree from the University of Massachusetts, completed internship at Harvard's Mt. Auburn Hospital, and served his ophthalmology residency at Washington University.
Dr. Minkovitz participated in the early research on Excimer Laser refractive surgery, and has offered this procedure to Delawareans since FDA approval in 1996, before Delaware had its own laser. These early pioneering individuals travelled to Wilmer Institute with Dr. Minkovitz, where he maintained his teaching and clinical appointment. In addition to introducing laser vision correction to Delaware, he also introduced NearVision CK to eliminate reading glasses, DSAEK (a newer, less invasive type of corneal transplant) and most recently the newest advance: laser cataract surgery.
Dr. Minkovitz is a co-founder of the Center for Advanced Surgical Arts and serves on its medical advisory board. He is also on active staff at Christiana Care. While on staff of Wilmer at Johns Hopkins University, Dr. Minkovitz received the Outstanding Teacher award. He was also named Top Doc in ophthalmology by Delaware Today Magazine six consecutive years, and has been an invited instructor at American Academy of Ophthalmology Annual Meetings.
For further information or to schedule an appointment please call 302-656-2020 extension 1.
CK® Testimonial…
It finally occurred to me what has been missing during the last 2 days. Since Richard's surgery, he isn't complaining about his inability to read something on the fly without searching for his glasses. He wired 6 recessed lights (NO GLASSES), he read the Sunday paper sections A & B and menus (NO GLASSES), and is using the computer (NO GLASSES). I suppose for Richard, needing to look for glasses when he wanted to see something, has been the hardest adjustment of becoming older. His dependence was so gradual that I never related to why he would get so angry over needing them. My house has been quieter. I now have 2 less things to do everyday: find the glasses and make sure they were clean!