REDESIGN – Buy – Sell – Trade
|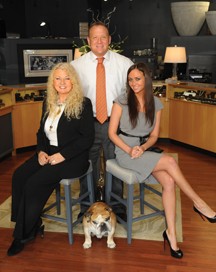 "Redesign" has been one of our tag lines and specialties throughout the years, however we never really expected to be doing one of this type or proportion.
Roberta Kozak, Nick Dellaquila, & Corey Grabowksi
Jewelry Exchange Of Delaware Family
The Fire– 
As you may or may not know we had a small fire in our Greenville store back in March. The initial phone call came at 3 a.m. on a Sunday morning and the following 6 months were something slightly different than what we had planned for our Spring and Summer of 2017. Once the dust (well, soot and water) had settled we were pretty unsure of how to proceed or what time frame we would be looking at to rebuild and reopen. Do we just fix the wall where the fire occurred, clean up and reopen? Do we start all over? We thankfully, if that makes any sense, were encountering this for only the first time. What we would soon learn was that the entire process was much more involved than we could have imagined. Thankfully we had help from all parties involved.
The Rebuild – 
The rebuild took the better part of 3 months once we received the okay from all parties involved. We wanted to keep the same style and theme as before so we definitely strived for a redesign that was simply a light refreshing. There were a few areas that we focused a little more on as we looked towards the ever-changing landscape of retail sales. First, we expanded the front jewelry bar area and made it more spacious and accommodating for both customers selecting new jewelry and selling or trading. We feel this space really offers a unique experience for our clients and makes the process of buying and selling much more personal and pleasurable. Next we focused on expanding the back office giving us more room for inventory procedures and web-based marketing and sales.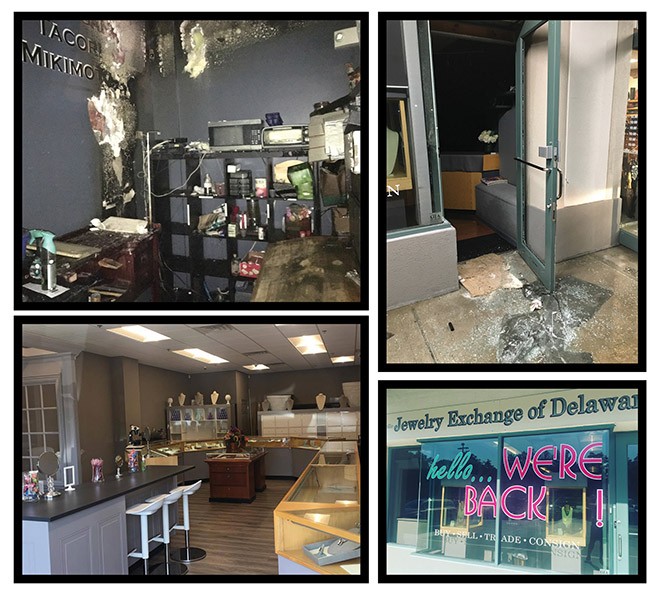 The Result –  
WE'RE OPEN AND BETTER THAN EVER! We learned a lot over the last 6 months and have really come out of it all with a sense of gratitude and a new focus on the future. We invite you to come in and visit our new space and say hello. If you have been waiting for us to reopen and you have jewelry to sell, trade or consign, there has never been a better time. We are currently looking for some fine jewelry to round out our inventory. On the other hand, if you are looking to add a new piece to your collection we still have the best selection of fine estate jewelry in the area.