Reading And Math Programs For Struggling Students
|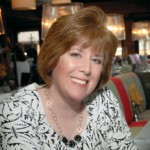 Presented By Maggie Lage 
Article By Dr. Raymond J Huntington, Co-Founder of Huntington Learning Center
Reading isn't just about opening a book and being able to read the story. It is a complex process that requires students to interpret new concepts, make connections between previously read texts, evaluate their own understanding, make inferences and predictions, and draw conclusions based on previous knowledge.
Mathematics is not just the ability to compute numbers, but is the application of complex concepts that intertwine, and build on one another.
When a child is struggling with reading and/or math skills it affects much more than the ability to achieve good grades in school. Reading and mathematics permeates every facet of life, impact all subject areas, and can have a major effect on a student's academic confidence.
Multiple academic disciplines are affected when a student is struggling in reading and/or math. Areas of concern may include:
•  Math: Students are expected to read and interpret mathematical word problems, follow complex directions, and apply critical thinking skills to mathematical scenarios. Before beginning any mathematical calculation a struggling reader will likely face difficulty comprehending the problem and determining where to begin. Math computation skills are required to apply a student's ability in each concept.
•  Science: Courses, such as chemistry, biology, physics, and earth science, require students to read and understand textbooks, follow laboratory directions, and interpret scientific data. Mathematical concepts are applied in all areas of Science especially with Chemistry and Physics.  Struggling readers face additional difficulties with complex vocabulary and academic terms that impact overall understanding.
•  History and social studies: Solid reading skills are essential for success in social studies and history courses. Students must be able to read and understand textbooks, academic articles, biographies, and primary documents. Many of these texts include specialized vocabulary, require students to identify historical connections, and are best understood within the context of previous reading and learning.
•  Foreign languages: Learning a foreign language requires a student to understand and be able to apply phonological (blending sounds together and segmenting sounds from words) and orthographic (the sound-symbol connection) processes. Struggling readers may face difficulties with these basic processes which impact both their reading ability and the comprehension required to learn a foreign language.
•  Career preparation: Your child's success in school will have a direct impact on career preparation and the ability to succeed in future work. A struggling reader is less likely to successfully access professional or technical texts, understand and process complex directions, and apply new learning. Poor reading skills can hamper a student and will limit future educational and vocational options.
The reading programs for struggling readers at Huntington Learning Centers are designed with the individual child in mind. Our professional tutors begin with an academic evaluation that covers all areas of reading to determine a student's weak skills and areas for potential growth.
The results of this evaluation are then used to develop a personalized reading program that builds on a student's strengths to address areas of need. Since no two students are alike, no two reading programs are alike either. You can trust that your child's individual needs are being met and our tutors are committed to your child's unique set of strengths and challenges.
Ongoing math tutoring and home math exercises can prepare your student for the next grade and create a foundation for future success. According to the U.S. Department of Education, "Our increasingly technological world demands strong skills in mathematics, not only in the workforce but also in everyday life, and these demands will only increase over the lifetimes of our children."
About Huntington
Founded in 1977, Huntington is a pioneer and leader in the tutoring industry.  For over 37 years, Huntington has provided quality instruction to hundreds of thousands of students.  Huntington prides itself on being "Your Tutoring Solution" for students in all grades and subjects.  They tutor in reading, phonics, math and study skills; as well as advanced math and science subjects ranging from algebra through calculus and general science through physics.  They also prepare students for state and standardized entrance exams, such as high school entrance exams, and the SAT and Act.
Learn more about Huntington at www.HuntingtonHelps.com
If you have questions regarding the format of the exams, which exam to take, or how best to prepare for either exam contact Maggie Lage at (302) 737-1150 for free consultation.
Parents who want additional information are encouraged to call the Huntington Learning Center in Newark at 302-737-1150.
Dr. Raymond J. Huntington is co-founder of Huntington Learning Center, which has helped children achieve success in school for over 35 years. 
For more information about how Huntington can help your child, call 1-800-CAN-LEARN.
Maggie Lage is the Executive Director of the Huntington Learning Center in Newark, 34 Liberty Plaza, Kirkwood Highway, Newark, DE  19711.
Huntington Learning Center in Newark
34 Liberty Plaza | Kirkwood Highway | Newark, DE 19711
For more information or to schedule a consultation at the Newark location
call 302-737-1150 or visit www.newark.huntingtonlearning.com