Quotes Of Care
|
Founded 35 years ago by Delawareans for Delawareans, Delaware Hospice has grown our programs as the community's needs have changed. Delaware Hospice supports anyone at any point in their health journey. Our dedicated staff works to provide individualized care for each of our patients and their families. Many of our families wish they would have called us sooner to help with their support system. Here is how several of our families received personalized care from us: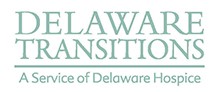 Donald became weaker from cancerous polyps and his wife, Jessie, needed help. Neither Donald nor Jessie were prepared to forego curative treatments, and were not ready for hospice care. Delaware Transitions was able to provide Jessie with non-medical visits, advice on where to find assistance, volunteer help, and check-in calls. When Donald was no longer able to get around, he expressed a wish for an electric chair and Delaware Transitions identified an outlet for him to purchase his chair. Jessie said, "[Delaware Transitions] took good care of both of us, prepared me well, and has kept in touch and offered help. . ." – Jessie Brown, Dover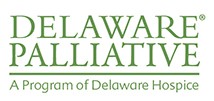 Delaware Palliative is the liaison between Margery and her doctor. Unable to get to her appointments, a nurse practitioner prescribes the appropriate medicine for Margery's pain. Since Delaware Palliative joined Margery's support system in conjunction with her doctor, she has seen tremendous improvement in her mobility and wound care. A volunteer also stops by Margery's home to visit and Delaware Palliative has put her in contact with an agency to get a wheelchair ramp installed at her home. "I recommend Delaware Palliative to all my family and friends. I am so grateful for everything that they have provided me."  – Margery Lamb, Smyrna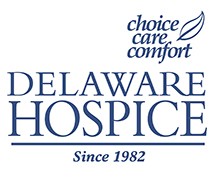 Hospice care is about ensuring a quality and comfortable life when the challenges and complications of life, family, and spirituality are mounting. From the very first moment Delaware Hospice walked into the DiBuo home, Dorothy and Roger knew they were in good hands. The nurse listened to every concern and took the time to answer questions. "Everything was explained to us and we knew what to expect on this journey. We could not have asked for a better chapter to be lived in Mom's life. The support given by Delaware Hospice was impressive."   – Fr. Roger DiBuo, Bear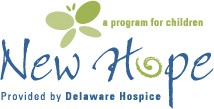 New Hope, ". . . was the greatest thing to happen at the worst time." For children who have lost a loved one, it can be a time of turmoil and New Hope offers age-appropriate activities to help process their grief. The activities are designed to stay with the children as they grow into adults. As part of the program, each child receives a New Hope Bear. "My daughter cherished her bear. The day she called to tell me that the dog had taken it as a chew toy was a hard day for us all, even after 15 years! The relationship a 26 year old has with her New Hope Bear is amazing."  – Valerie White, Smyrna
As Delaware's healthcare needs continue to develop, so will our programs. This will ensure that Delaware Hospice will continue to be a trusted community partner for the next 35 years. Give us a call at 1-800-838-9800 or visit www.delawarehospice.org and let us work with you to identify the appropriate program for you or your loved one.