Protecting Your Property Before, During and After a Flood
|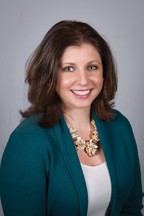 By Christen Maroulis
While fire may be the more common concern among homeowners, your home is as much as ten times more likely to be damaged by water than by fire.* According to the Federal Emergency Management Agency (FEMA), floods including inland flooding and flash floods caused by seasonal storms and heavy rains, occur in every region of the United States. In fact, 90% of all natural disasters in the United States involve some type of flooding, estimating nearly $50 billion in economic losses each year.** Living in a high-risk flood zone can increase the likelihood of experiencing a flood, but being outside a high-risk zone does not mean homeowners are safe; flooding is always a possibility. Even if you do not live in a high risk area, it is worth looking into flood insurance because more than 20% of all flood insurance claims are filed in low to medium moderate flood risk areas.** It is important to recognize that standard Homeowners and Renters insurance policies do not cover flood damage; only a flood insurance policy will cover flood-related losses. Flood insurance is affordable and easy to purchase. Federal flood insurance policies can be purchased directly from an independent insurance agent and the annual premium for a residential NFIP (National Flood Insurance Program) starts at just $112 per year and increases according to the level of flood risk and amount of coverage needed.** A growing number of private insurers also offer excess flood policies, intended to provide water damage protection to homeowners over and above the coverage offered by national programs. It is also important to understand that without flood insurance, relief from floods primarily comes in the form of loans. If your community is declared a disaster area, no interest or low interest loans are usually made available by the federal government as part of the recovery effort. However, these loans are just that – loans – and must be paid back. Obtaining a flood insurance policy is the only way to protect yourself fully from the costs associated with flooding.
There are a number of things you can also do to help minimize or prevent water damage to your property. Follow these tips from Travelers Insurance to help prepare and recover from potentially costly flood damage:
Before the Flood:
Have your furnace, water heater and other permanent equipment elevated above the expected flood levels of your area.
Inspect sump pumps and drains regularly to ensure proper operation.
If you own a generator, have a licensed electrician provide a transfer switch to your sump pump so you can operate it in the event of flooding.
To help prevent sewage backup, have a licensed plumber install an interior or exterior backflow prevention valve.
Keep sandbags on hand to help divert unusually high water away from your foundation.
In snowy climates, flag drains to avoid plowing snow on top of them.
Learn the flood alert signals of your community.
Plan and practice an evacuation route. Designate a place for family members to meet in the event they become separated.
Review with all family members how to shut off utilities in an emergency.
During the Flood:
Listen to a battery-operated radio or television for the latest storm information. If advised to evacuate, shut off all utilities and evacuate immediately.
Move to high ground, avoid rising waters and do not walk or drive through any floodwaters.
Stay away from downed power lines and electrical wires.
After the Flood:
Be watchful of snakes and insects that may have found their way into your home.
Throw away all food that has come in contact with floodwaters.
Remove standing water as quickly as possible, including from your basement. If your basement is flooded, pump out about 1/3 of the water per day to avoid structural damage.
Properly dry or remove soaked carpets, padding and upholstery within 24-48 hours after a flood to prevent mold growth. Discard anything that cannot be properly dried.
Wash and disinfect all areas that have been flooded. This includes walls, floors, closets and shelves, as well as heating and air-conditioning systems. Do not energize electrical or electronic equipment that may have suffered water damage without first having a qualified electrician inspect and/or test it.
Christen is proud to be part of the Brightway Family. Brightway Insurance is a national property/casualty insurance retailer selling through a network of franchised independent agencies throughout the country. Prior to running the Brightway office, Christen served as the Director of the Dover Merry Maids.  Under Christen, Merry Maids was awarded the Dallen Peterson Award of Excellence, an industry recognition awarded to the 20 top-performing Merry Maids franchises in the U.S and Canada. Christen is an an active member of her local community.  She volunteers and supports fundraising efforts with the American Heart Association, Habitat for Humanity, the American Foundation for Suicide Prevention,  Home Instead Senior Care's Be a Santa to a Senior, Meals on Wheels, the Walk to End Alzheimer's, AFSP Out of Darkness Walk, and Gals that Give. 
*FloodSmart.gov, https://www.floodsmart.gov/floodsmart/pages/residential_coverage/rc_overview.jsp
**iii.org,
http://www.iii.org/article/facts-about-flood-insurance