Precision Hair A Family Affair!
|
Co-owner of Precision Hair 
As a co-owner of Precision Hair & Wig Boutique, I find myself involved in a business that a couple of years ago I knew nothing about.  Fortunately my past experiences combined with the expertise of my partner, who is also my wife, have developed the company as we know it today.
From 1960 to 1980, I worked for Jack Eckerd Corporation (Eckerd Drug) achieving the position of Area Manager for parts of Delaware, New Jersey & Pennsylvania.
From 1980 to 2000, I was co-owner of the re-known Del Rose restaurants in Wilmington, Delaware; and from 2001 to 2003 I was co-owner of Sub City in the Possum Park Shopping Center in Newark, Delaware.
Obviously none of these positions have any resemblance to the hair or wig business, but they taught me many great lessons in how to run a company.  These lessons are applied every day at Precision Hair & Wig Boutique.
Consider The Following:
Location, Location, Location
You need a good location for any business and we believe we have this.  Our clients come from Delaware, New Jersey, Pennsylvania and Maryland.
Quality Matters
You need quality merchandise which we have in both the salon and wig boutique.  Today's markets are full of inexpensive chemicals, hair products, wigs used by companies to keep costs down.  Our products are nationally known brands, faithfully tested through the years.  Our wig boutique carries only the best brands available.
Good Value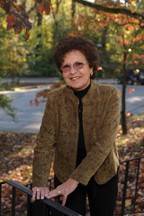 Present your goods and services at reasonable prices.  Our boutique prices are competitive with any boutique in the area.  Our wig boutique boasts the lowest costs for the services we provide – not only in this area but in the surrounding states.
Occasionally we hear that internet prices are less than ours.  There are several reasons for that:
We offer a free one hour consultation – the internet does not.
For clients who need professional services in preparation for their hair system, we are licensed, insured and qualified to do it – the internet is not.
Our clients can try wigs on in our private rooms so they can see it on before buying – the internet does not.
The internet usually has additional freight or handling and/or delivery charges – we do not.
Top Notch Service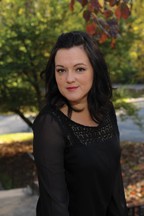 Provide your clients with the best service possible.  We definitely qualify in this area.  Our boutique has numerous stylists with over 20 years of experience and several younger stylists experienced in the latest trends for style, color, and extensions.
Our Wig Boutique is staffed by my wife and co-owner, Sandy Mercante and her co-worker Ashley Adams.  Both have been to numerous classes that keep them current on the constant changes in the Non-Surgical Hair Replacement business.  Their product expertise and their customer skills are unsurpassed, whether working with a chemo therapy patient, an alopecia client or a young child at AI Institute receiving treatment.  Numerous testimonials can be found hanging in the boutique.
In closing, if you are in need of salon or hair replacement services, call for an appointment and free consultation.  I am sure you will be both surprised and satisfied by the quality of our staff, services, and products.
The following testimonial was sent to the Women's Journal, and I felt it needed to be included on Sandy's Page
Losing my hair to alopecia areata (an autoimmune condition that causes patchy hair loss) has been an emotional journey.  Finding Sandy Mercante at Precision Hair and Wig has been a blessing!
I first met Sandy 12 years ago when my condition had turned into the most severe form, alopecia universalis (total hair loss).  I was desperate to find a salon that had an assortment of wigs to try on in a private setting, a beautician to style the wig, and someone who was knowledgeable about my condition and sensitive to my needs.  I had visited a few wig shops in the area. One place showed me a book of wigs to order from but then I would have to find a salon to cut the wig and style it to fit my petite head.  Another place had wigs to try on but did not cut or style the hairpiece.  It was very upsetting.  Finally, I contacted Precision Hair and talked to Sandy. I immediately felt her passion for helping those with hair loss to look and feel good.
Knowing how sensitive I was about my alopecia, Sandy welcomed my sister and I to her salon before it opened. She helped me choose a wig and style it so that people who saw me did not even realize that I was wearing a wig. It was important to me to feel as normal as I could.   I walked out of the salon that morning a new confident person.
Over the years, Sandy has stuck with me through every new kind of hairpiece, reminding me of the progress I've made with my acceptance of my hair loss.
Sandy has truly changed my life. I can't imagine where I would be today without her. Her support has given me the confidence to return to college to complete a degree and start a local support group to help others who have alopecia areata.  Now, I am willing to step out in front of people without worrying about them staring at my hair or feeling I need to hide myself.
Sandy Mercante's talents extend beyond the stylist's chair. In her own way, she counsels women, men and children afflicted by an array of diseases. Her guidance helps them with something extremely important but often-overlooked in medical exams: their self-esteem.  Sandy also volunteers her time at the annual National Alopecia Areata Foundation Have a Ball and Bowl Fundraiser; attends the NAAF Delaware Alopecia Areata support group meetings and all this is done without self-promotion.
Sandy, please know in your heart everyday that what you do makes a huge difference in people's lives. You are a blessing!                                                 ~ Liz DeCarlo
Precision Hair‎ & Wig
7 Liberty Plaza
Newark, DE 19711
(302) 369-3311