PIE in the Sky 2015
|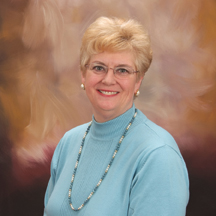 MANNA is warming up the ovens to kick off  "PIE in the Sky 2015″
By Anna Giacalone, D.M.D.
Our practice, located in Delaware County, is once again a pick-up site for the pies.  You can feel good about doing good with every pie you buy.
With proceeds from each pie MANNA prepares and delivers seven nourishing meals to someone battling a life threatening illness such as cancer, HIV/AIDES, cardiac disease and more.
Pie orders will be taken starting Oct 1, 2015.
To help boost sales this year, anyone liking our web site between September 15 and November 15 will be eligible to win a free apple pie.  Twelve pies will be given away.  Pie must be picked up at the office of Anna C. Giacalone, DMD at the designated times and dates.
You can easily order pies through MANNA secure online order form (24/7).http://www.mannapies.org. To order by phone call 215-496-266
Anna C. Giacalone, DMD, MAGD
Master of the Academy of General Dentistry
Education:
• BS. Biology Chestnut Hill College
• DMD. University of Pennsylvania School of Dental Medicine
• Certificate and Internship: Comprehensive Orthodontic Institute
• Certificate: prestigious Dawson Academy of Advanced Study
Awards:
• Pennsylvania Dental Association Award for Excellence during the four years of dental school
• Top Cosmetic Dentist Main Line 2007, 2011-2014 (chosen by peers)
• Top Dentist in Delaware Valley, 2008; Delaware Valley Consumer Checkbook    (chosen by patients)
• America's Top Dentists 2010 – 2014 Consumer Research Counsel
• Mastership in the Academy of General Dentistry 2013
To learn more visit her web site: www.giacalonedmd.com