People In Profile Second Quarter 2016 New Castle
|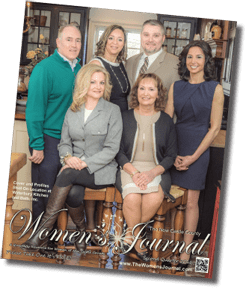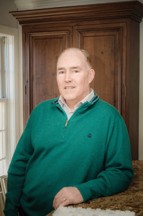 Jim Power
Jim Power is the Executive Director of the Huntington Learning Center on Kirkwood Highway in Newark, Delaware. The Newark Huntington Learning Center is accredited by Middle States Association of Colleges and Schools, and has been helping the area's students succeed in school and improve their scores on college and private school entrance exams for over twenty years.
Jim chose Huntington since it is the leader in tutoring solutions for academic skills and test preparation. Its certified tutors provide individualized instruction in reading, phonics, writing, study skills, elementary and middle school math, Algebra through Calculus, Chemistry, and other sciences. Huntington offers one-on-one preparation for the SAT and ACT, as well as state and standardized exams. Huntington programs develop the skills, confidence, and motivation to help students succeed and meet the needs of Common Core State Standards. Founded in 1977, Huntington's mission is to give every student the best education possible.
Jim earned a Bachelor's Degree in Business Administration from Cornell University and began his career in hospitality industry operations. Early on he learned that building staff moral and implementing standardized training processes were critical to ensuring superior customer service. Later in his career, while searching for a business focused on serving others, he discovered Huntington's proven processes for student academic evaluation, teacher training, tutoring methods, and almost 40 years of success. What a perfect match for his operations background and his passion for impacting the next generation.
Jim's passion for impacting young adults began and grew as he coached high school varsity and middle school teams over the past nine years. He found great satisfaction in teaching players fundamental skills needed to succeed on the field (and in life) and then watching his players improve with this new knowledge. As Executive Director of the Newark Huntington Learning Center, the venue and fundamental skills have changed, but the passion for helping young people achieve greater success has not. His advice to people seeking their own business is, "find an opportunity that combines your passion with your skills and experience and success and joy of life will follow."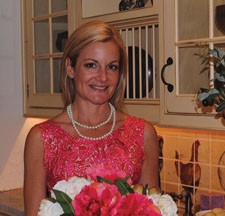 Katy Wolfington
Katy Wolfington has been working in design for nearly 30 years.  Her love of art, culture and architecture led her down a winding path, which eventually blossomed, into Waterbury Kitchen and Bath.  She purchased the business in 2004 when it was a home building firm.  Katy, wanting nothing to do with building homes from the ground up, turned the business into a kitchen and bathroom design center.  She created a showroom that is unlike any other.  It really is worth going to see.  Katy's background in interior design, which included working for Ralph Lauren, has contributed to her successful business in the heart of Kennett Square.  Katy has a diverse client base and can embody individual clients desires and tastes.  She says the most important part of her designs is that each one is unique and something you can't get anywhere else.  Waterbury Kitchen and Bath specializes in everything from full bathroom and kitchen remodels to smaller scale projects such as replacing a backsplash and counter tops.  All designs, whether contemporary or traditional, are a collaboration of the customer's vision and Waterbury's design team's expertise.  Another important factor that sets Waterbury apart is that Katy has an amazing installation team.  Her highly skilled carpenters are employees of Waterbury, and she has been using the same team of skilled installers for over ten years.  This formula seems to work and is proven by the fact that 90% of her clients are referral or return customers.  To contact Katy, email her at    [email protected] and you can see her work at www.waterburydesign.com or visit her extraordinary showroom in Kennett Square, PA.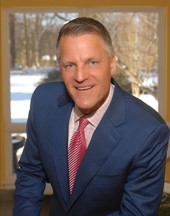 Mark J. Aitken
Mark J. Aitken, a native Delawarean, is the Co-owner and Senior Vice President of Horizon Services. For nearly two decades, Mark and his business partner, Dave Geiger, have transformed the once small "mom and pop" operation into an award-winning and highly recognized industry innovator with over 700 employees.
Under Aitken's leadership, Horizon Services built a company culture based solely on meeting and exceeding the needs of the customer. This customer-focused approach led to A+ ratings with the Better Business Bureau, in addition to being awarded their coveted "Torch Award" in 2004 and 2015 for business ethics. The company has also been recognized as a top service provider by several trade publications including Delaware Today Magazine, The News Journal, The Philadelphia Inquirer, Suburban Life, and Angie's List.
In the spring of 2010, Mark Aitken created  the nonprofit "Horizon Helps," a philanthropic arm of Horizon Services comprised of Horizon Services' employees. Horizon Helps' mission is to positively contribute to the growth and development of the local community through charitable giving and volunteer outreach.
Mark Aitken's legendary drive, creativity, and work ethic have established him as one of the most successful small business owners in the area. He is an active board member for the Better Business Bureau of Delaware, The YMCA of Delaware, and a previous board member of Limen House.
Aitken is a 1978 graduate of Archmere Academy and is active in their Alumni Association. He lives in Wilmington, Delaware and has two adult sons, both of whom work for Horizon.
Mark's headshot was taken by Royal Photography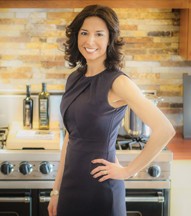 Michele Reynolds
Michele Reynolds was born and raised in Wilmington Delaware. She is President of Blue Hen Utility Services Inc. and also primary owner of Shellysons Electrical Contracting along with her husband and business partner Mike Reynolds which was founded in 1998.Michele's drive and passion for entrepreneurship did not stop there. She was determined to make a positive impact in the State of Delaware that would fill a void and create job opportunities. After thorough research in the construction industry, Michele realized that there were no Delaware home based utility service firms geared to self-perform high-medium voltage work. From that, Blue Hen Utilities Services Inc was formulated in 2014 along with her business partners Mike Reynolds and Ted Kelly.
Michele was granted a national certification for Blue Hen Utility Services Inc. as a Women's Business Enterprise by the Women's Business Enterprise Council PA-DE-SNJ, (WBENC)   which is the largest third party certifier of business owned and operated by women in the United States.
Michele is involved in many organizations such as: National Association for Women in Construction, New Castle County Chambers of Commerce, Women Business Enterprise National Council, Women's Innovative Think Tank.
With over 18 years of experience in the leadership field of the construction industry-Michele utilizes her knowledge and talents to make a difference   in the lives of others. Persistence and doing what makes you happy she believes is the key to success.  "Relentless Pursuit of Excellence" is our motto.
Michele has been married for 25 years and has 3 kids. Family is number one priority and being a role model for her kids inspiring them to – help others, give back to the community, while instilling   leadership and independence but most importantly remaining humble. One significant way in which we give back to the community is by hiring local high school students and giving them an opportunity to learn and grow in the electrical industry. We also support and sponsor local sports teams and universities. Michele enjoys spending time with her family and friends, traveling, reading, health and fitness, entertaining and "giving back".
"Quotes" has always been for Michele "words that have true meaning and really stop and make you think". My quote to give back to all would be:  "It doesn't matter how many say it cannot be done or how many people have tried it before; It's important to realize that whatever you're doing, it's your first attempt at it."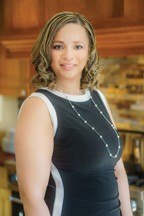 Sheronda Wesley, MS, EA 
Sheronda Wesley has more than 27 years' experience in the income tax services, banking and accounting fields. Sheronda obtained her BS in Business Administration from Widener University and a dual Master's in Accounting and Financial Management from the University of Maryland. She has a federal license to represent taxpayers before the IRS as well as a secret security clearance. Sheronda has owned her own tax preparation firm, TAXcellent Financial Services, since 2007. She also practices tax litigation and representation as an Enrolled Agent.  Sheronda is passionate about using her knowledge and experience to make a difference in the lives of others providing free tax preparation and training services to non-profit organizations.
Working with clients in such a highly confidential capacity, Sheronda often found herself in a position where families would ask her for assistance with the business matters of a deceased family member. Being able to provide this assistance was a natural transition to her new business venture, Final Business Matters. Sheronda was already a trusted professional to the family when these life changes took place. It was natural for them to turn to her because they knew she had the expertise to help them navigate the complexities of taking care of their loved one's final business. Sheronda's role in Final Business Matters is Estate Closer and Daily Money Manager. She assists families through the many challenges they face dealing with a loved one's business matters during a time of immense grief.
Sheronda enjoys being a DE Money School Volunteer and participating in local community events.  Sheronda holds memberships with the American Society of Tax Problem Solvers, National Association of Tax Professionals, American Association of Daily Money Management and the National Notary Association.
Sheronda resides in Pike Creek with her husband, Steven, and their three children.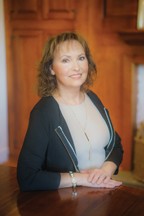 Donna Richardson
I'm Donna Richardson. I am a native Delawarean living here all but 1½ years of my life. My husband, Roy and I started Royal Pest in 1976. Royal Pest started as a family business. I was an Assistant Manager of a Newark clothing store. I'd come home, take care of my family, then take care of my Royal "office duties". We have built Royal Pest into a company that operates throughout the eastern United States. We are proud to say that Royal Pest is the #39th largest pest control business in the country according to Pest Control Technology Magazine. (Over 20,000 such companies)
Roy and I have two children, Wayne born in 1969 and April in 1972. I worked at Royal until 2000. After our son's death in 1999, we became legal guardians of his four children and eventually I stayed home to raise the kids. I am an avid nature photographer. My photos have won awards, contests and have been published. In 2004, one of my photos was in the Delaware 24-7, which was an extension of the America 24/7 project, an unprecedented digital photography venture that featured the work of more than 25,000 local photographers in all 50 states. Last month, one of my photos was awarded a Top Ten in the Pest Control Technology 14th Annual Photo Contest.
Roy and I are true environmentalists. We run Royal Pest as a planet-friendly company, have a monarch butterfly in our logo, and always consider the environment when controlling pests. This year we are celebrating Royal Pest's 40-Year Anniversary.
We have six grandchildren: Amanda, Rebecca, Wayne and Andrea from our son, and Cole and Austin from our daughter April and son-in-law Paul.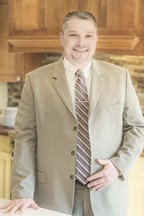 Timothy W. Griffiths M.Ed.
In December 2015 Tim Griffiths was appointed by the Gateway Board of Directors, as the new Executive Director for Gateway Lab School. Tim Griffiths has spent his entire career developing alternative programming for students who did not find success in the traditional school model.
Tim brings with him nearly 20 years of experience. He has helped develop and grow from concept to graduation, 14 schools in Philadelphia serving students who have been pushed out, dropped out and those who needed a more specific program to help them find success in school and become life long learners. He has also worked with schools in Richmond VA, Pittsburgh PA, Charleston SC and Florida to help develop and turnaround failing schools. Most recently Tim worked with a Non Profit organization in Philadelphia to create a charter school where students who where disengaged could re-engage and be re-energize about learning, re-connect with teachers, and, while working with their parents and teachers, set goals for after high school.
Tim hopes to bring this experience to Gateway Lab Charter School and grow from the solid foundation built over the past 8 years a thriving and truly different school for students who have struggled to find academic success.
Set in the center of New Castle County Delaware, Gateway Lab Charter School is an innovative school of excellence. Gateway is serving students in grades 3-8 who are struggling to achieve academic success in a traditional classroom environment. Being a Delaware State approved public charter school Gateway is part of the Delaware school choice process. Gateway models aspects of The Lab School of Washington®, a private school located in Washington, D.C., that serves students with learning differences and ADHD. The Gateway Lab School philosophy is based on the belief that children, who have struggled to achieve academic success in the traditional school environment and learn differently, have the capacity to achieve academic success and to realize individual learning potential.
Thank You To…
To Our Photographer
This issue our People in Profile were photographed by Shannon Adelson of Adelson Media, Inc. We had a wonderful time working with Shannon, and since this is our first time working with Shannon we have provided a little about who Shannon is:
Shannon Adelson has been doing photography since he was a kid and has always been involved with the arts. He received his Bachelor's and Master's degrees at Eastman School of Music in Rochester, NY. He has been shooting semi-professionally since 2005 but didn't officially open his own business (Adelson Media, Inc.) until 2008. In addition, to photography he has a background managing marketing and social media for an online retailer. When an opportunity to shoot music events presented itself, he decided to follow his passion and to go full time with Adelson Media, Inc.
Once he made the decision to pursue professional photography full-time, He enhanced his arsenal by joining the National Association of Photoshop Professionals. Shannon said that the process of taking pictures was always been fun; but recently he discovered the joy and wonder of making portraits. Using creative compositional elements like light, color, framing, gesture, expression, and depth of field, every image can tell its own story.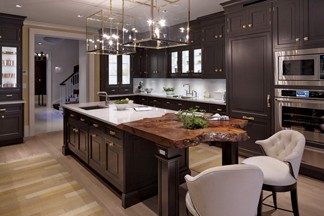 To Our Location
We would like to extend a special thank you to Waterbury Kitchen and Bath, and Katy Wolfington for hosting our photo shoot for Chester, Delaware, and New Castle County papers. Their beautiful design center located at 818 East Baltimore Pike, Kennett Square, PA was an excellent location for our shoot. The backdrops of their display center accented our photos and made our photographer's job much easier. Waterbury has so much to offer, and if you have never visited the Waterbury Kitchen and Bath design center you should make a point of stopping in to see what they have to offer. Whether you are planning a remodel job now, in the future or are building a brand new home, a trip to this showroom should be included in your planning so you can be inspired by all the fantastic designs that they have.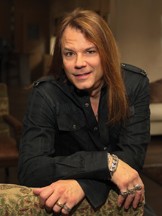 To Our Stylist
J. Christian is a Master Artist with more than 30 years experience in the beauty industry. Together with his wife Marcy, they own and operate J. Christian Studio, an upscale salon located in Hockessin, DE.  As an International Platform Artist and Master Educator for Sexy Hair Concepts, J. Christian travels here and abroad teaching other Stylists about hair fashion. He regularly teaches at the Institute of Courage, a hair academy established by Michael O'Rourke, founder of Sexy Hair Concepts located in the Topanga Canyon just outside Los Angeles as well as at the Paul Mitchell School in Delaware.
Owner of  J. Christian Studio     jchristianstudio.com     7465 Lancaster Pike     Hockessin, DE    302 235 2306