Paying For College – Your Family Investment
|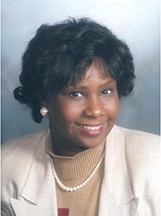 By Dr. Patricia H. Smith 
When my eldest son was a senior in college, he told me that the students in his graduating class were asked to review their student loan debt before they graduated. Many of the students were surprised, sad, and angry after being reminded of what they borrowed to pay for college and what they had to pay back. According to the Federal Reserve, the average loan debt load per student upon graduation is between $28,000 and $54,000. Needless to say, college is expensive so being thoughtful about how to finance your child's college education is critical.
Understand College Expenses
First, get familiar with the total expenses of college attendance. When helping your child plan for college, don't forget to take a close look at the entire cost for your child to attend college. In other words, don't limit your thinking to the price of college tuition, but also factor in the cost for room and board (campus housing and meal plan), college fees, books and supplies, and transportation to and from college. Additionally, there are personal expenses for clothes, laundry, extra food, cell phone, laptop, personal supplies, and entertainment. You want to have a clear picture of what you are paying for and how much you will need to invest for college completion (4-5 years). There are many online tools to help understand the total cost of college:
Federal Student Aid Repayment Estimator
U.S. Department of Education College Scorecard
Navient Path to Success
CNN Money: How Much Will that College Really Cost?
Resources to Help Pay for College
Secondly, consider where and how the money will be obtained to pay for college every year that your child is in college. Particularly if college savings or the portion of the family's budget earmarked for college is not enough. "In 2014-15, about two-thirds of full-time students paid for college with the help of financial aid." Moreover, there is more than $150 billion in federal student aid that is available through grants, work-study (student employment on or off campus), and low interest federal loans every year. According to the U.S. Department of Education, "Every student who meets certain eligibility requirements can get some type of federal aid, regardless of age or family income." To obtain more details about financial aid eligibility requirements visit:  StudentAid.gov/eligibility.
Scholarships  
Each year over $2.9 billion in free college money is unclaimed by students. Scholarships do not need to be repaid. There are a variety of scholarships categorized as: corporate/employer, disabilities, college major/intended career, gender, military, minority, organization/civic, and religious. Please note that when your child takes the PSAT/NMSQT exam in October of their junior year, your child may be eligible for the National Merit Scholarship Corporation competitions (Collegeboard.com). Also, it is important to look out for scholarship scams. Be cautious about any scholarship websites or programs that require payment to apply or that claims they can guarantee you will receive money. Get help from a college coach or counselor to point your child towards scholarship programs that match his/her own personal and academic qualifications.
Loans for College
If financial aid and scholarships do not cover all your child's college expenses, he/she might want to consider taking out a student loan for the remaining cost. All student loans are borrowed funds that must be repaid with interest. Federal student loans usually offer lower interest rates and have flexible repayment terms and options. The key is to encourage your child to borrow reasonably and only borrow what is needed. To learn more about student loans visit StudentAid.gov.
Finally, with the huge expense and investment of college education, I encourage parents and students to analyze all college information and expenses to make good and sound college financial decisions.
Shared Facts
According to the 2017 Sallie Mae report:
98% of families take deliberate steps to make college more affordable
40% of families file for education tax credits,
29% of families make student loan payments while the student is enrolled in college
4% of families take advantage of military benefits
76% of students work to help pay for college
50% of students live at home instead of  living on college campuses