Pathways To Success!
|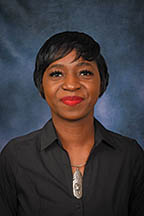 Presented By Nakiema Wilson
Pathways To Success' mission is to prepare youth, adults, and their families for successful lives. They utilize innovative and creative approaches in mentoring and education to help individuals develop to be healthy, productive, contributing and responsible citizens. Pathways To Success works in service to the at-risk communities in a spirit of offering hope through education and information, creating positive systemic change through empowerment.
Pathways To Success' Seaford High School Alum, Shamaya Young, started the chartered club at DSU three years ago and many of the Pathways To Success' alum have joined the club. It is a good segue from high school to college for students with support from their peers.
Since 2008, they have lived out their vision:
They create positive change in the lives of youth and their families in Delaware.
They close the education gap, decrease the dropout rate, and help youth plan for a successful future.
They amplify the voice of underserved communities and advocate for community revitalization and transformation.
They give hope to at-risk youth through coaching, mentoring, and raising community awareness.
They connect the business community with the potential and talents of our youth.
Their youth program has a 98% graduation rate. And a 96% rate of placement in college, military, or full-time employment.
Nakiema Wilson advises a group at Pathways To Success College at Delaware State University!
Bio
Nakiema Wilson is Executive Assistant to Fay Blake, Executive Director of Pathways To Success Inc. She also serves as the advisor to Pathways To Success College, on the Delaware State University campus. Nakiema's extensive background in business administration coupled with over nine years of experience in financial aid is invaluable to the Pathways' organization.  Nakiema graduated from Delaware State University with a Bachelor's Degree in Clothing, Textiles and Fashion Merchandising and Wilmington University with a Master's Degree in Business Administration. Nakiema's passion for art, music, and fashion was the catalyst for she and her sister to start Kiandkee Clothing Consignment, which offers high-end fashion clothing at an affordable price for all. Her skills, talents, and expert knowledge in business and financial aid help to ensure that the students Pathways serves will have brighter futures as they pursue their academic and career opportunities. Nakiema is a mother to one son, Seven Wilson who is majoring in Criminal Justice at Delaware State University and will graduate in May of 2024.
302-858-4861