One Student. One Teacher. One Perfect Fit!
|
At Back To Basics K-12 Private School, The Student To Teacher Ratio Is Always 1:1.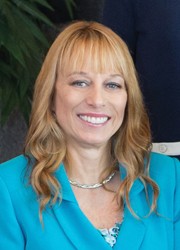 By Beverly Stewart, M.Ed.
To receive the best education possible, one size never fits all. And, children of all ages frequently struggle in a traditional classroom setting with myriad distractions, interruptions, and a wide variety of academic proficiency levels.
Smaller class sizes offer a better solution. But, what if your child could benefit from individualized attention at a revolutionary 1-on-1 private school where an educational team tailors an integrated curriculum completely customized for his specific needs and abilities?
At Back to Basics K-12 Private School, he can!
Back to Basics K-12 Private School is Delaware's only Department of Education-approved, 1-on-1 private school. At this unique, co-ed school, the teaching staff is dedicated entirely to the growth and development of your child academically, socially, mentally, and emotionally.
Who attends Back to Basics K-12 Private School?
Students who are not achieving success in other academic environments.
Students whose learning style does not fit within the traditional classroom setting.
Students who have had social difficulties or social anxiety.
Students who are currently pursuing a career in the arts or sports and need a more flexible schedule.
Students who have a temporary or chronic medical condition.
Students who are academically gifted and are not challenged in their current classroom.
What do parents say about Back to Basics K-12 Private School?
Every student deserves an environment conducive to his or her individual learning style. Back to Basics' team of experienced instructors joins forces to create an exceptional environment where your child can not only learn, but also feel good about school.
Current and former Back to Basics' parents agree, this caring and supportive environment makes all of the difference:
"His attitude towards school is completely changing around. He realizes teachers care and are truly interested in his future success." — Mrs. Scalia
"Both of my sons attended Back to Basics. I thought you might like to know that one now has a Doctor of Physical Therapy degree and the other is a Management Information Systems graduate… I feel part of the success they have enjoyed is due directly to the instruction they received from Back to Basics." — Mrs. Cook
"Both of our sons have been fortunate enough to work with all the wonderful staff whose warmth and caring has brought out the best in them. The have learned more at Back to Basics than they could have possibly learned in any other school." — Mr. and Mrs. Davis
"Thank you for the wonderful work you are doing with our son. We are thrilled to see his self-confidence returning and his grades improving. It is a relief to know he's getting the best help possible." — Mrs. Bradley
The Admissions Process
Back to Basics K-12 Private School utilizes rolling admissions and is enrolling now for the current school year. Parents interested in applying for admission to Back to Basics Private School for their child are invited to contact Director, Beverly Stewart, M.Ed. During this meeting you'll explore your expectations, share information about your child's current school situation and history, and discuss any specific needs.
To learn more about the unique academic advantages of 1-on-1 instruction offered at Back to Basics K-12 Private School, please contact us at 302-594-0754.
Back to Basics K-12 Private School
6 Stone Hill Road
Wilmington, Delaware 19803
www.BacktoBasicsPrivateSchool.com
302-594-0754