One Bottle Of Makeup You're NOT Going To Throw Away
|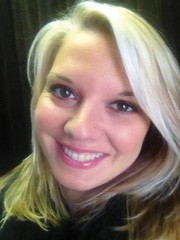 By Ashley Bizzarri Motives® Beauty Advisor
All women experience the frustration of cosmetics that don't match. Foundation, throw it out. Lipstick, ban that to cosmetic limbo, maybe it will match later. Ugh! What a waste of your hard earned cash no matter the brand. The pain is real, you experience anxiety standing there for 15 minutes, making strangers and friends uncomfortable asking "What do you think?"
What Your Makeup Should Do
It should enhance features, not become them. A flawless face begins with your foundation. Foundation that appears caked on or mismatched, virtually guarantees that NO ONE is going to notice your perfectly blended eye shadow.
Choosing the perfect foundation IS complicated. Skin-tone is just one consideration. Is your skin oily or dry; with yellow or red undertones, full coverage or sheer, what about anti-aging ingredients? NO PRE-MADE bottle of foundation can address your specific needs.
Custom Blending Eliminates Buyer's Remorse
Making your selection should be reassuring, confidence building, and liberating. I spend at least 30 minutes with each of my clients talking through the intricacies of your beauty routine and the impact on your skin.
I'm confident this brand is healthy for your skin and can even make your skin healthier. I'm confident when you wear your personal blend, you will look and feel like you're not wearing make up at all.
"I don't usually wear foundation except for special occasions because it's such a hassle to find a shade that doesn't make me look overly done up or completely fake. The Motives Custom Blend Ashley created for me left me feeling dazzling in a natural yet fabulous way. It melted right into my own skin tone and evened out my typically reddish splotches." ~ Tricia
"After just one day of using my Motives foundation, I had smoother, softer skin. I love that it's custom-blended for my exact skin needs, not just a one-size-fits all foundation from a makeup counter. Ashley really knows what she's doing; she got to know my skin and blended my foundation perfectly!" ~ Laura