Non-Pharmacological Alternatives for the Treatment of Sleep Disorders
|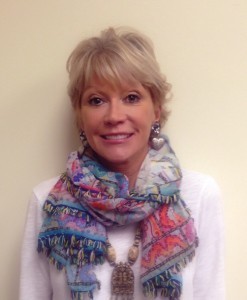 By Cindy Nigro Ph.D. 
If you have trouble sleeping, you're not alone. Last year, the Centers for Disease Control and Prevention published a press release stating that one in three adults in the U.S. get less than seven hours of sleep per night. Many articles tell of the hazards of sleep deprivation, but then, they don't share information about what to do about it. You are bombarded by blue light from devices like your tv's, computers, and cell phones, both day and night that suppress Melatonin, the hormone you produce that helps you sleep. What are you to do?
The good news is that there are solutions! As much as technology has caused your problems, technology has enabled the development of products to combat them.
The very first thing you should check out is whether or not you have sleep apnea, which is very serious and dangerous. One in 15 Americans have Obstructive Sleep Apnea. While the majority are men; women and children are not exempt. Undiagnosed, it can lead to major health problems and even death! Getting diagnosed is easy. Discuss it with your physician, and, if it is indicated, a sleep study can be done to determine the diagnosis. There are a variety of "Pap" machines that can correct whatever your particular problem may be.
If apnea is not an issue, but you can't sleep well, don't resort to drugs. Try out these alternatives.
The problem of blue light is easily fixed. Use natural daylight light bulbs as much as possible. The best-known brand is Ott-Lite. At night, use orange colored glasses while watching television or using the computer. These are readily available and come in many price ranges. Also, there is a free app, flux, that can be downloaded that will adjust your computer screen for day and night to reduce blue light and eyestrain.
For many, just getting more natural daylight may help with their sleep. Just spend 20 minutes in the morning sunlight. Of course, especially in the winter, the sun doesn't always shine so much. Using a daylight simulating device works just as well. There are a number of lamps on the market for just that purpose, also, light emitting glasses. Just make sure they have 10,000 lumens strength. That should be stated on the box.  At our Sleep Disorders Centers, we use something called the Retimer, a pair of light emitting glasses that reset your circadian rhythm to adjust to whatever sleep schedule suits your needs.
If you have trouble falling asleep, again, modern technology comes to the rescue. The Sleep Shepherd is a headband type device that one wears to bed. It has embedded speakers that use binaural beats to deliver different sounds to each ear. Without going into all the boring details, this entrains your brain to slow down your brainwaves, and lull you into sleep. Most people feel that this has helped them tremendously!
Similar to this, is a fabulous pillow called the "Dreampad". Through bluetooth, sounds are delivered to the pillow, but you don't hear them, at least not in the regular way. The sounds aren't "heard" until you lay your head down, and then you "hear" the vibrations. This too can be set to sound binaural beat embedded music that eases you into sleep. It comes in a variety of sizes and comfort levels (firm, soft, memory foam, etc.) and is my personal favorite.
Another great pillow for a different purpose is the Goodnite by Nitetronic for snoring. It helps to eliminate snoring by 85%. While this sounds too good to be true, the pillow has internal technology that detects snoring and eases the head into a different position. Your partner will definitely appreciate this!
If awakening during the night is an issue for you, it might be because of your changing body temperature. The room should be kept cool, but at times in our lives, our internal body temperature is erratic. There are mattress pads and emerging technologies that can adjust for this. One such device that is available right now is the Chilipad Cube. This is a mattress pad that circulates either warming or cooling water through your mattress all night long, and it has dual zones in case your partner has different needs than you might.
If you can go all out, you could invest in a smart mattress. The ultimate experience is found with the ReST Bed. It has internal technology that can be set for comfort and pressure in various areas of your body. (head, shoulders, lumbar, hips, and legs) And it can detect what position you're in and adjust accordingly. It has a layer of cooling gel-infused memory foam for temperature control. It literally reads your body. Also, the bed sends data to your phone by bluetooth regarding your sleep, and gives you valuable information to make changes. This is especially a savior for those with pain issues.
Really, there is something available for almost any sleep problem and it would be impossible to list them all here. More and more devices are becoming available all the time. So you need not continue to lose sleep. Explore your options so you too can have sweet dreams.
About the author:
Cynthia Nigro, Ph.D., Clinical Psychologist is now working at Delaware Sleep Disorder Centers after many years of being in private practice. She originally trained at the Center for Cognitive Therapy at the University of Pennsylvania, but after becoming fascinated by the connection between the mind and the body, she began extensive training in all modalities of Biofeedback. Presently she combines these therapies to optimize treatment for those with sleep disorders.
Delaware Sleep Disorder Centers, LLC, is staffed and equipped to evaluate and treat most sleep-related disorders. Diagnosis and treatment for many disorders may begin after just one night. When performing a sleep study, our technologists work closely with our medical director – (a physician who is board certified in Sleep Medicine, Pulmonary Medicine or Neurology) – to identify and confirm sleep disorders, measure their severity and recommend multiple treatment options. 
Locations:
Sandhill Medical     118 Sandhill Drive     Suite 201     Middletown, DE 19709
701 Foulk Rd.     Suite 1G     Wilmington, DE 19803
Connor Building @ Springside Plaza     300 Biddle Ave     Suite 102      Newark, DE 19702
Medical Arts Bldg., Beebe Health Campus      18947 John J. Williams Highway     Suite 213     Rehoboth Beach, DE 19971
20930 North DuPont Boulevard      Suite 202      Georgetown, DE 19947