New Year . . . New Quality of Life?
|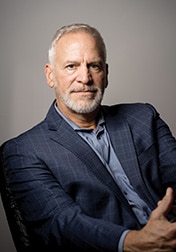 Mark Lally, Delaware's medical marijuana pioneer, is CEO of First State Compassion.
Start the New Year with a goal of moving closer to a more relaxed and pain-free life. Read how many have turned to medical marijuana as treatment for their qualifying condition, with the added side effect of a rejuvenated and happier quality of life.
Everyone has a story, and that includes each of our patients at First State Compassion (FSC). What they have in common is the search to relieve pain. Patients who use medical marijuana might include your neighbor, your co-worker or a member of your family. Here are a few personal, firsthand stories of people in our Delaware community who found a way to overcome their distress with medication that also helped give them a better quality of life. We share these true journeys of real FSC patients who found relief from their suffering through specialized cannabis regimens.
Meet Tony. After 26 years in the Army, Tony had experienced trauma. He was badly hurt twice in field explosions and suffered from PTSD, traumatic brain injury and chronic pain. He tried managing his symptoms with six and seven medications, but instead of relieving his pain, the meds were hurting him and affected his kidney functions. That's when Tony went outside the VA to get certification for his medical marijuana card.
Working with our Patient Advisor, Tony found relief from his painful and debilitating conditions during the day by using chewable tablets. The treatment also helped with his migraines and made him feel a lot calmer.
Erin's Choice. Because of severe pain in her knees from arthritis, Erin couldn't walk, had trouble sleeping and was depressed. She had to stop taking over-the-counter pain medications because they made her ill, and she didn't have another way of relieving the pain—until she came to visit us. 
We suggested a few cannabis-based medicines for Erin to try, and also recommended that she keep a journal to note which ones worked and which didn't. On every visit to FSC, our Patient Advisors reviewed her journal and made adjustments.
Before FSC, Erin had talked with her doctors about having knee replacements, but with the pain relief she obtained from cannabis-based medicines, she's no longer considering knee replacements—she's back doing her usual activities and enjoying life.
The Path of Almeshia. Born with cerebral palsy, Almeshia's health had been declining. Because of her weakened condition, she suffered a serious injury that left her house-bound and confined to a wheelchair. As an adult, she was enduring severe pain and taking many medications—25 pills twice a day. 
Searching for an alternative to bring relief from her pain, Almeshia read about medical marijuana and consulted with her doctor. She then contacted FSC about her condition. Our staff guided Almeshia through an orientation about our programs and discussed cannabis-based products that could ease her suffering.
Under the guidance of FSC, Almeshia is 95% off her medication and feels like her old self again, participating in activities she loves and enjoying life. She is living instead of just existing.
And Then, There Was Mike. For years, Mike had seizures which caused memory loss, anxiety, depression and headaches. In his search for relief, he decided to visit FSC but was apprehensive about the outcome.
On his first visit to FSC, we did our best to make Mike feel more comfortable with the entire process. The team understood his uneasiness and, over the next few weeks, carefully guided him through a trial-and-error process until he found the treatment that was right for him.
Mike now enjoys his visits to our Wilmington location and has been our patient for three years, benefitting from what he calls "medical-grade care with hospitality attitude" and welcome relief from his symptoms.
Add a new chapter to your Quality of Life story this year. Begin your 2020 journey by talking with your doctor and considering medical marijuana as part of your treatment program. Call us at 302-543-2100 or 302-281-4888 or visit www.firststatecompassion.com for more information.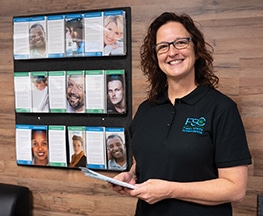 Judy McNutt, Manager of Patient Engagement and Education Services, and our team of FSC Patient Advisors will help you select the best products to treat your condition.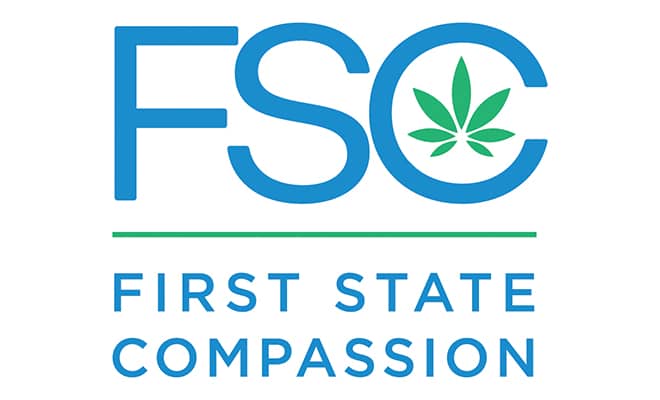 302-543-2100     37 Germay Drive, Wilmington, DE
302-281-4888      12000 Old Vine Blvd, Unit 102, Lewes, DE