New Technique Cures Stroke In 67% Of Patients
|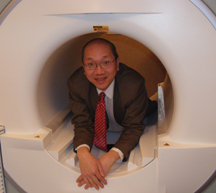 By Dr. Philip Chao
Our two 3T MRI centers were created to provide state of the art 3T MRI to the people of Delaware. We have been doing that for over eight years but some people still do not realize the benefits of 3T imaging. Simply put, higher quality images allow one to make a better diagnosis. Did you know that one in ten people will receive a Misdiagnosis. Most people realize that misdiagnoses can happen but one in 20 will have a treatment delay or could even die as a result. Patients generally leave our facility with the report. When time allows, patients also have the opportunity to chat with the doctor. Having a doctor on premises allows us to provide safe IV sedation for those that are highly claustrophobic. If you can't stay still, you will not get a clear picture. Sometimes sedation is the only option. We are the only facilities in Delaware to offer this extraordinary level of care. Communication is important.
When you leave with your pictures and a quick discussion of your test results most people are happier. Also, being able to ask questions helps the patient feel they have more control over their medical problem. Understanding your test results can have multiple impacts on your health care, puts a patient in a better position to monitor their own health care. In this increasingly complicated world, it frequently falls to the patient to advocate for their own care. Obviously, all tests have to be interpreted with what is going on in your care with your family history and a whole host of other factors. Even at the best medical facilities, mistakes happen that can literally cause death. Radiology results are only a part of your diagnosis. No one test is 100% sensitive or accurate. Most radiology tests are considered good if they are more than 76-85% accurate. That means at least one in ten will not show the problem. One reason for this in MRI exams is due to patient motion. Sometimes it's an older generation MRI scanner which does not have the right software. More often than not, however, it is the inexperience of the radiologist. Dr. Chao has 30 years of experience and he sees the findings that other doctors miss and using 3T technology, we frequently find many smaller tumors, fractures or subtle tears because of the greater resolution.
Lastly, I want to leave you with something which I hope will change your life or that of someone you love. A fantastic new technology for curing stroke has been discovered—and has been implemented in New Castle County, Delaware! It is now possible to actually cure about one in three stroke victims if the right care is provided. This new procedure is called "stent retriever technology." Do a web search (stent retriever trials). Learn about it then call and ask questions. We need to have this life-saving tech in all three of our counties. Right now only New Castle has it but the entire hospital system has to be trained to detect and treat stroke rapidly. Alas, that is currently not the case in all major hospitals but with your help we can do this. Another related advancement is the existence of new ambulances that actually have a CT scanner inside! The scan is done in the ambulance instead of waiting for it to be done in a busy hospital. Amazing. Treatment can frequently begin IN the ambulance and if the patient does not improve by the time they get to the hospital then the patient can go directly to the angio suite where a neuro-interventional radiologist can use the stent retriever to physically "pull out" the blockage and cure the stroke. While we are not directly involved in this, it is such an exciting development, we wanted to share this very exciting—and hugely important—breakthrough. Strokes kill one in five of us. Just think, it may be possible to save up to 33% of these people and completely cure their stroke while making strokes smaller and less damaging for the other 67% of stroke victims! PLEASE PLEASE read about this on the web and ask your doctor questions. Let's all pitch in to make the difference.
If you have any questions, please do not hesitate to call Dr. Chao at 302 295-3367 (33MR). We are here to help.
More information can be found at www.mriconsultants.net and www.bestopenmri.net, or www.safecontrast.com
Dr. Philip Chao graduated Phi Beta Kappa from Yale University and was Scholar of the House. He continued his studies at the University of Rochester School of Medicine and Dentistry, receiving his medical degree in 1983. After a transitional internship year at the Mary Imogene Bassett Hospital in Cooperstown NY, Dr. Chao did his residency in Radiology at Brooklyn's SUNY Health Science Center (1984-1987), where he became Chief Resident. He stayed on to complete a fellowship in Neuroradiology (1987-1988). Dr. Chao has been interested in MRI technology since its very beginning – the first MRI scan took place in 1981 while he was pursuing his medical studies. The University of Pennsylvania, where Dr. Chao was both a Body MRI Fellow (1988-1990) and a Neuroradiology Fellow (1989-1990), was at the heart of the development of this technology and Dr. Chao was able to work with pioneers in MRI on the first GE Signa 1.5T (tesla) scanner. His advanced research and specializations complete, Dr. Chao left the University of Pennsylvania for a position as Director of MRI in Wilmington DE – a position he held for 14 years. Dr. Chao eventually left that position to create the best MRI center in Delaware, using the very latest technology: 3T MRI. While 3T (tesla) scanners have been used for scanning research patients since 2002, these advanced, more powerful MRI scanners only became available for clinical use in 2004. Dr. Chao worked hard to bring 3T technology to Delaware and in February 2007, MRI Consultants, LLC began operating the first 3T scanner in the State. 3T is the newest horizon for MRI.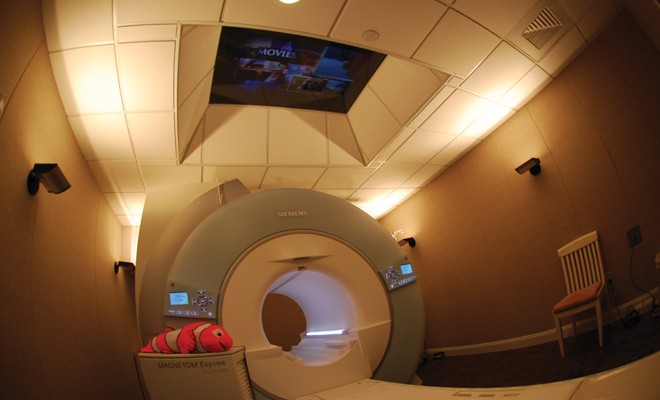 Best Open MRI
302 838 7800