Luncheon, Health Expo & Fashion Show
|
I decided to accept the challenge of chairing Go Red for Women for the Heart Association for 2019 because changing the culture of health in Delaware and the legal profession in particular to prevent heart disease needs every champion it can get. My work for clients as a Delaware lawyer has included permitting for new nursing homes with modern resources to help recovering cardiac patients, as well as urging the State Legislature to provide employee health clinics to address the lack of access to primary care at affordable prices, without which heart disease often hides undetected. I have fought to create walkable communities when local zoning laws encouraged sprawl instead. Over the years, I've started to see all the connections between the physical community we create, access to basic healthcare, and healthy lifestyles.
My father is also a survivor, and I remember seeing him in the ICU at Emory, unsure if he was going to come out. Without the kind of surgical advances the AHA supports with its research, I'm not sure he would have. He's had a fantastic quality of life since then. It's the kind of debt a family can never repay. 
I'm privileged to work with clients who also support this cause, and a great team at Morris James LLP. Our work can be stressful and the days long, so preventing heart disease with attention to a healthy lifestyle, awareness of symptoms, and making time to get the right screenings requires building heart wellness into legal workplace culture, and all workplace culture. I'm honored to be chair for 2019 and look forward to working with the folks at AHA and the medical community to make Go Red successful again.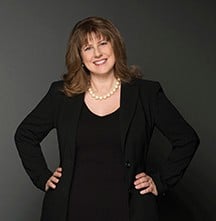 Wilmington Go Red for Women Luncheon, Health Expo & 
Fashion Show
Thursday, May 16th
10:00 am – 1:00 pm
DuPont Country Club 
Chair: Kim Hoffman, Esq.
Sponsorships still available please contact Denise Griffin at [email protected] or 302-286-5704.