Life Lessons From Jordyn: Choosing A Doctor
|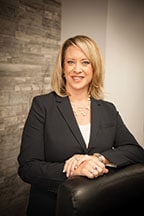 By Heather A. Long, Esquire
When my daughter was only 5 days old, I received the chilling phone call from her pediatrician that no new parent wants to get: "There's something wrong" the doctor told me. Jordyn's newborn bloodwork had come back abnormal and we had to act on it- fast! "Take her to the closest pediatric hospital, do not wait until morning and we'll call and let them know she's coming." With tears and trembling hands, we rushed our tiny 5-day old baby to A.I. DuPont where, as promised, we were met with an ER staff that already had her bloodwork results in hand.  
This ER visit began our journey of trying to understand Jordyn's rare thyroid condition, which then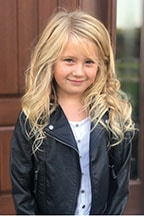 transitioned into the daunting task of looking for a pediatric endocrinologist to treat her. In my line of work, I don't typically work with endocrinologists, pediatric or otherwise, so this was a bit of uncharted water for me. Initially, I consulted with a doctor and was less than impressed with the level of care we received. A few weeks later, I joined an online support group, and through that group, found a fantastic doctor that had recently moved to our area from Boston. We met with her, and knew right away that we finally found the right doctor for Jordyn. Every time we see this new doctor, I am so thankful that I didn't settle for what I considered to be sub-par service for my little girl!
People injured in car accidents and work injuries go through the same process of trying to find not just any doctor, but a good doctor to care for their injuries. Most people find themselves feeling like a "fish out of water" in that they need treatment right away but are not sure where to go for the best treatment.
In Delaware, injured workers must generally see a Certified Healthcare Provider in order for the doctor's bills to be paid by the workers' compensation insurance company. On the other hand, car accident victims can see any doctor they choose and no additional certification is necessary.
One of the benefits to working with my legal team is that you get a "friend in the business." As a workers' compensation and personal injury attorney, I am familiar with the local doctors who would be best to treat your injuries. Based on where you live, the type of doctor you need, and any other special considerations, I can help you select the doctor that best suits your needs. I sure wish that I had someone like that to help me find a pediatric endocrinologist for Jordyn!  
If you are injured at work, it can be overwhelming to find a good local doctor to care for you. Let me be your "friend in the business." I offer free consultations and charge no attorney fee until your case is settled. This gives you the peace of mind you need in order to focus on the most important thing- your health.
Bio
Heather has been an attorney for over ten years, and is currently practicing Workers' Compensation and Personal Injury Law. Heather worked her way through law school as a paralegal in a personal injury firm. After passing the bar exam, she spent several years working as a defense attorney, representing local, regional and national companies. With the knowledge gained about the inner-workings of these companies, she now represents injured workers and personal injury plaintiffs.  
Heather is a graduate of Widener University School of Law, and the University of Nebraska-Lincoln. Heather is licensed to practice law in Delaware, Pennsylvania and New Jersey.
For more information, or to schedule a free consultation, please call (302) 565-6132
or email her directly at [email protected]