Legal Responsibilities Of Dog Ownership
|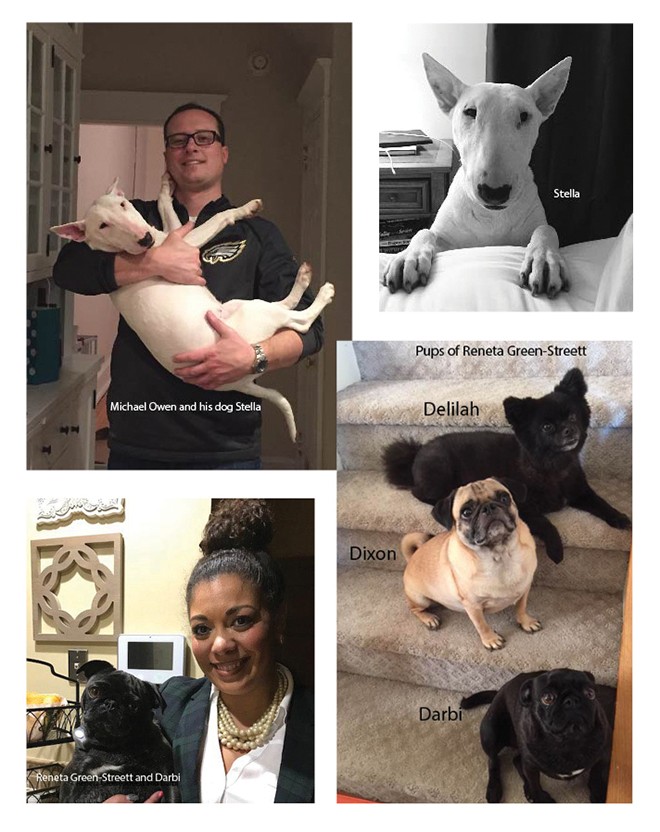 By Susan D'Alonzo Ament, Esquire
We all love our dogs. Our furry friends often become members of our family. Their loyalty and companionship provide a constant source of happiness, contentment, and satisfaction. We welcome them into our homes and hearts with steadfast devotion.  However, welcoming a canine friend into your life also comes with legal responsibility as well. It is important to know how Delaware views your responsibility as a pet owner – and how Delaware's dog/dog-bite law could affect you.
First, if you are a homeowner, you should check your homeowner's policy to ensure that there are no restrictions in your policy that limit or nullify your coverage in the event you own or purchase a dog. Insurance companies, in an effort to limit liability, will often restrict the type, breed, size, or weight of dog you can own. Even if there are no such restrictions in your policy, it is good practice to contact your homeowner's insurance carrier regarding any "changes" to your household or home. Place your carrier on notice that you now have a dog living at your property.
Next, you should contact the applicable local and county agencies to ensure your dog is properly registered and licensed. Your veterinarian's office can be extremely helpful in this regard. Most veterinary offices have a listing of the various offices/agencies in Sussex, Kent, and New Castle County where you can obtain a dog license. The veterinarian's office can also provide information on the cost of these dog licenses. Delaware's dog license laws are governed by 16 Del. C. §3042(F).
Third, as a dog owner, under Delaware law, you must exercise reasonable control over your dog at all times. Your dog is not permitted to run "at large" at any time of day. You must also ensure that your dog is confined in your home, is secured in a pen, or collared or chained to your premises between the hours of sunset and sunrise each day. These rules can be found at 16 Del. C. §3048(F). Failure to comply with these rules will result in fines and other potential legal consequences.
There are also rules in Delaware about when you can walk your dog on the beach. Specifically, pursuant to 7 Del. C. §1702, your dog is not allowed in a "designated swimming or sunbathing area" at any time between May 1 and September 30. Violation of this rule, again, will subject you to fines and other potential civil penalties.
Finally, you must understand your potential liability as a dog owner. It is often said that "every dog gets one free bite." That could not be further from the truth in Delaware. Furthermore, dog bites are not the only potential way your dog can expose you to liability for someone's injury. Delaware's "dog bite" law, highlighted at 7 Del. C. §1711, covers both bite and non-bite injuries – and is generally one of the more expansive laws for victims of injuries caused by a dog in the country. 7 Del. C. §1711 reads:
The owner of a dog is liable in damages for any injury, death or loss to person or property that is caused by such dog, unless the injury, death or loss was caused to the body or property of a person who, at the time, was committing or attempting to commit a trespass or other criminal offense on the property of the owner, or was committing or attempting to commit a criminal offense against any person, or was teasing, tormenting or abusing the dog.
In short, this statute means that the owner of a dog is liable, or legally responsible, for ANY injuries caused by his or her dog. This statute also means that, as the owner of a dog that causes injury to someone else, you do not have to be proven negligent – or having done something wrong.  As long as you were the owner of the dog when it caused injury, you are on the proverbial hook – you are "strictly liable" for any injuries caused by your dog. Strictly liable is another way of saying strictly responsible.
There are a few exceptions to this rule, but those exceptions are limited. Unless the person who was injured was trespassing on the owner's property; was on the owner's property to commit a crime and was in the process of committing that crime; or was "teasing, tormenting, or abusing the dog," the dog owner is going to be legally responsible for injuries caused by his or her dog. Delaware law interprets what constitutes teasing, tormenting, and abusing fairly narrowly.

Susan D'Alonzo Ament is a partner with Morris James LLP and has practiced for 33 years representing personal injury victims. Over the years, Mrs. Ament has found that some women don't understand the crucial need to have adequate automobile insurance coverage in the event of a serious accident. Susan Ament educates women on these needs every day in her practice and in seminars that she presents throughout the year.