Ivy Gables: Dare To Compare
|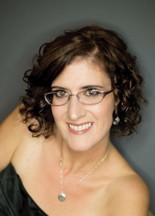 By Laurie A. Seidle, Director of Community Relations, Ivy Gables  
Ivy Gables is North Wilmington's newest and most unique Independent and Assisted Living Community.  Nestled on five acres in the historic Arden area, the building has an incredibly charming old world feel in a safe and beautiful setting. Residents have wooded paths, gardens and patios to explore in their leisure time.
With the capacity for only 24 Residents, Ivy Gables offers the most home like atmosphere of any community in the area. One of our family members had this to say after her Mom moved in:
"From the moment we stepped into Ivy Gables, they completely changed my mind about what an Assisted Living community was. Their attention to detail is apparent in everything from the well appointed furnishings, to the kind, caring staff, to the incredibly delicious meals! My Mom asked me when we first moved her into Ivy Gables, 'Is this my new home?' to which I replied, 'Yes, it is.' I can truly say that is the heart of Ivy Gables – they make it feel like home!"                                                   – Cindy Ramsay Schmitt
We ask family members and other healthcare professionals to "Dare To Compare" Ivy Gables to other communities in the area. Our Residents receive care onsite from our visiting physician, podiatrist, lab,  x-ray services and salon, as well as visiting nurses, outpatient therapy and hospice care. Another benefit of being smaller, is the ability for our professional and well trained nursing and caregiving staff to provide more hands on personal care catered exactly to our Residents and families needs. The care giving staff works twelve hour shifts, which decreases the number of different faces Residents see on a daily basis, and allows for deeper, more nurturing relationships.
"I have only good things to say about the staff at Ivy Gables. Nurses, caregivers, chefs, and directors all bend over backwards to be cheerful and loving. My Mom, who is 90 years old, thinks Ivy Gables is now her home and she loves it there. I think she gets treated like a queen and always feels that she is well taken care of when her family cannot always be there. My Mom has blossomed and her health is the best we could hope for. Ivy Gables is more like a home in the country than an assisted living community. We are glad we found you."  – Mary S.
Ivy Gables also offers something no other Independent or Assisted Living does, and something everyone researching Assisted Living placement for a loved one should understand. Our monthly rate is truly 'all inclusive.' There is no one time 'move in' or 'community fee' and  we do not charge additional fees for cable, wifi, or phone connection. Some communities also charge additional rates for showers, medication distribution (according to the number of medications a Resident requires), and other additional charges. Ivy Gables residents pay a monthly rate and, in some cases, an additional daily flat rate depending on the amount of assistance they require. It is truly that simple.
If you would like more information, want to schedule a tour and lunch, or would like a speaker come to your meeting or organization to discuss what Assisted Living at Ivy Gables offers, please contact Laurie Seidle, Director of Community Relations at 302-475-9400 or by email [email protected].  Dare To Compare us, we guarantee we can provide exactly what you need and more!