It's All In The Wrist
|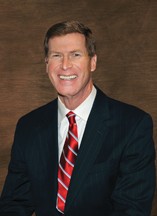 By Gilbert A. Leidig Jr., M.D., F.A.C.C.
Transradial access (TRA) through the left or right radial artery is rapidly growing in popularity for the performance of diagnostic coronary angiography (heart or cardiac catheterization) to visualize the heart arteries and for percutaneous coronary intervention (PCI) used to treat or fix the blockages identified by angiography.  In many areas of the United States, including our Christiana Health Care system, TRA accounts for up to 30% of the procedures compared to the remaining done through the more traditional transfemoral approach (TFA) accessing either of the femoral arteries.  Outside the United States the rates of TRA exceed 50%.  Patient comfort, safety, lower costs, improved outcomes and shorter hospital stays are all driving the "Radial Shift."
A 2013 study from Michigan State University estimates a cost savings of $1,375 per patient for PCI performed with TRA vs. TFA driven mainly by same day discharge and decreased procedural costs.
The RIVAL (RadIal Vs femorAL access for coronary intervention) trial of 7021 acute coronary syndrome patients in 32 countries is the largest radial vs femoral access trial to date.  There was no difference in the combined endpoint of death, myocardial infarction, stroke or bleeding at 30 days.  When the ST elevation myocardial infarction (STEMI) patients in the RIVAL are analyzed, primary outcome was 3.1 vs. 5.2 % (P=0.025) in favor of TRA.  Among the STEMI patients, vascular complications (1.4 vs. 3.7%) were less in the TRA patients and most importantly there was 54% reduction in mortality once again favoring the TRA group.
Patients with AV fistulas/shunts for dialysis should not be accessed through the radial artery. Women with prior lymph node dissection for breast cancer and with lymphedema may have TRA.
In closing, TRA will continue to grow in popularity as more cardiologists are now learning a technique which is safer for high risk patients and as safe for lower risk patients compared to TFA.  In addition, patients find TRA much more comfortable and preferable compared to TFA, as TRA allows them to leave the hospital sooner.  Increased TRA should lead to greater cost savings for patients as well as hospitals and to shorter hospital stays, especially as PCI patients with TRA no longer need to stay overnight.  Cardiology Physicians remains committed to increasing our TRA volume to improve outcomes, lower costs and increase patient satisfaction and comfort.
Dr. Leidig has been a member of Cardiology Physicians, P.A. since June of 1996. Dr. Leidig obtained a Bachelor of Science degree, Summa Cum Laude, from Loyola College in Baltimore, Maryland.  He then attended the University of Pennsylvania School of Medicine.  His post-graduate training in Internal Medicine came during a residency at the Walter Reed Army Medical Center in Washington, D.C. where he met his wife Meaghen, a captain in the Army Nurse Corps. Dr. Leidig was an attending physician at Keller Army Hospital at the United States Military Academy in West Point, New York.  He then did a cardiovascular fellowship at Beth Israel Hospital, Harvard Medical School, in Boston, Massachusetts.  Dr. Leidig served as Chief of Cardiology at Womack Army Medical Center in Fort Bragg, North Carolina.  He was a consulting associate and interventional attending at the catheterization laboratories at the Duke University Medical Center. His recognitions include membership in A.O.A., and the Best Doctors in Delaware.  He is board certified in Internal Medicine, Cardiovascular Disease and Interventional Cardiology.
Dr. Leidig has a strong commitment to consultative and clinical cardiology. He has areas of interest including echocardiography, transesophageal echocardiography, and stress echocardiography.  Dr. Leidig has expertise in diagnostic catheterization as well as coronary stent placement and angioplasty. He also has expertise in peripheral vascular disease and stent placement and angioplasty for the treatment of peripheral vascular disease.  
Dr. Leidig and his wife Meaghen were married in 1985 and are the proud parents of Andrew, Patrick, Farrell and Molly.  Our family enjoys gardening, running, swimming, birding and hiking as well as reading, trivia, stamp collecting and current events.  Dr. Leidig has served on the the Pastoral Council at St. Mary of the Assumption Church in Hockessin and on the Salesianum School Board of Trustees.  Dr. Leidig is an avid fan of his hometown Baltimore Orioles and Ravens. The Leidigs welcomed Ellen Stoner to their family in October 2014 when she wedded their son Patrick.