It's 2017: "Plastic is Fantastic"
|
By Dr. Stephanie Steckel
From the 1967 movie 'The Graduate': 
"Mr. McGuire: I want to say one word to you. Just one word.
Benjamin: Yes, sir. 
Mr. McGuire: Are you listening? 
Benjamin: Yes, I am. 
Mr. McGuire: Plastics."
Fast-forward 50 years . . . it is now 2017. You decide it's time to finally straighten your teeth, or get your child's overbite fixed, or get your smile ready for the big reunion or wedding looming in the near future.
Your dentist and your child's dentist recommend you call Orthodontics on Silver Lake (OSL) in Dover to consult with Dr. Steckel. You will meet her and her elite OSL team and instantly know you're with experienced professionals to guide you on the road to your new smile.
Dr. Steckel will review your records and forecast your results with the best treatment options available. Invisalign® is a treatment method using removable plastic aligners that more and more patients choose. As an Elite Invisalign provider, Dr. Steckel has more Invisalign® experience and can show you how you/your child's smile will improve with her treatment plan.
A literature review comparing treatment effects of different overbite ("Class II") correcting appliances showed the results are similar when Elastics are compared with Herbst or Forsus (R) appliances. Using Elastics with Teen Invisalign can also minimize the side effects seen with these Class II appliances.The elastics are worn full-time and are light-type elastic. (AlignTech, March 25, 2014: Common Sense Class II Invisalign Teen Treatment; Barry J. Glaser DMD)
NOTE: These results are comparable ONLY in growing patients, not adults. The changes seen in teen patients are a combination of tooth changes (63%) and skeletal changes (37%).
Other Invisalign® benefits: comfort, no wire pokes, few food restrictions, easier brushing and flossing, and more flexible scheduling. You can also straighten and whiten your teeth at the same time. Realistically, you can expect things to be a little awkward at first—this is normal! Stick with the plan and you will see improvements in your smile before you know it!
Call (302)672-7776 or email us at doverorthodontics.com to schedule you and/or your child's initial orthodontic consult. You'll love the OSL experience as you start the road to your super new smile!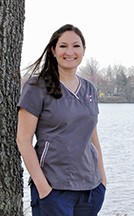 Joanna Kouse
OSL Treatment Coordinator
Parents and patients at OSL have appreciated Joanna's finesse at securing insurance benefits. Her years working in the insurance industry are a valuable asset in filing OSL claims accurately. Patients have appreciated her detailed yet reassuring manner in welcoming them for treatment over the last 10 years. She and her family have been very supportive of OSL team members. And she proudly added four new puppies to her own family in May! We thank Joanna for her excellent service, and you'll love meeting her at your first visit to OSL. Call 302-672-7776 to start the journey to your new smile!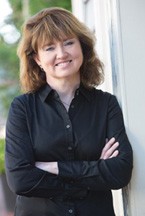 Dr. Stephanie Steckel is a diplomat of the American Board of Orthodontics, and started her Dover orthodontic practice in 1995. She is a graduate of UCLA School of Dentistry, and she completed her postdoctoral specialty education at the Georgia Health Sciences University in Augusta, Georgia. At Orthodontics on Silver Lake (OSL) in Dover, she and her OSL team provide excellent orthodontic experiences and results for her patients. The science behind orthodontic treatment continues to evolve, in many cases resulting in greater comfort and predictability for our patients. Dr. Steckel's experience as a general dentist prior to specializing means more coordinated care with your family dentist. Our OSL team is also proud to support the local community in numerous educational, sports and volunteer activities.