Introducing Profound: Create Younger Skin In Only One Treatment
|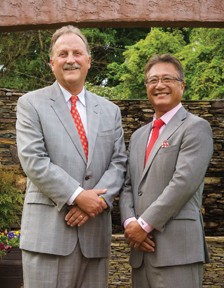 By Dr. Gary Wingate & Dr. Paul Kim
The aging process starts earlier than you may believe. In our mid-twenties, elastin begins to break down. Then, around the age of 30, collagen production steadily slows. The building blocks of your skin lose their youth. Thankfully, advancements in medical technology have given doctors the tools to slow the aging process. Paul S. Kim, MD and Gary F. Wingate, MD now proudly offer Profound by Syneron, an office-based treatment to help patients regain their youth.
Profound by Syneron
Profound is an energy-based facial treatment that stimulates and rebuilds collagen, elastin, and hyaluronic acid in a single treatment to keep your skin smooth and elastic. Performed without surgery or fillers, profound can dramatically improve skin on the face or body that has changed with age. Profound has been approved by the FDA for treatment on the face and neck. It has been found to be clinically effective on other parts of the body.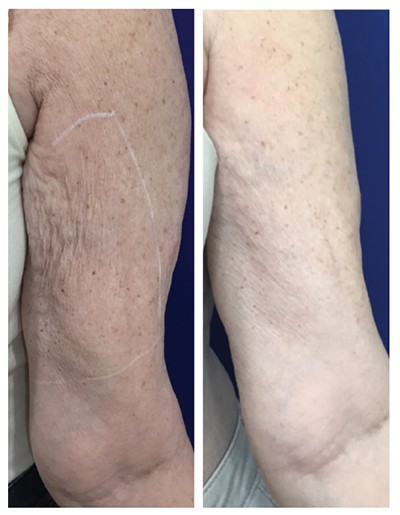 Profound offers the following treatments:
Profound Lift treats sagging jowls and loose skin under the neck
Profound Contour defines the jawline or double chin
Profound Smooth treats other areas of loose skin.
What is the best method to build elastin and collagen?
The treatment carefully heats the skin to an exact temperature for an exact period of time. Profound helps the body create new elastin and collagen to repair aging skin.
What is the Profound procedure like?
This revolutionary technology is a quick, single treatment performed in the office. It usually takes about 45 minutes. A local anesthetic is used to ensure patient comfort. The system delivers precise temperatures to the deeper skin layers, exactly where the energy being delivered is most beneficial. The safety controls of the system allow the doctor to monitor how much energy is delivered while achieving and maintaining a therapeutic temperature level.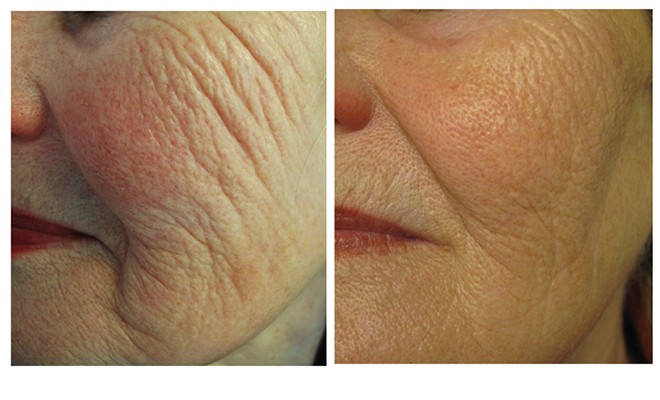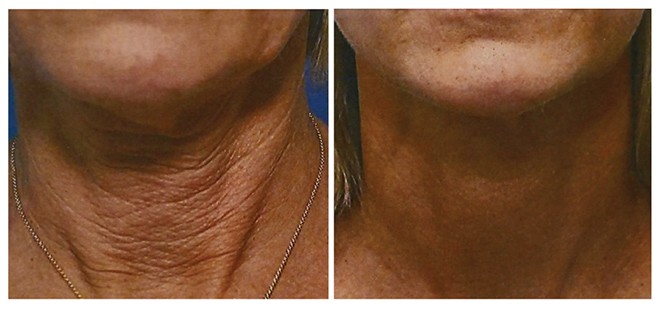 Is a Profound treatment right for me?
Anyone looking to reduce the signs of aging would be an ideal candidate for Profound. "In clinical studies, Profound treatments had a 100% response rate for wrinkles and a 95% response rate for skin laxity."
If you are ready to look younger without traditional surgery, consider Profound. Turn back the hands of time with the help of Dr. Kim and Dr. Wingate and schedule an appointment by calling 610-524-8244.
About Dr. Paul Kim
Dr. Paul Kim, a graduate of Columbia University, completed his medical training at the University of Massachusetts. After completing his residency in Plastic Surgery at Northwestern, he went on to complete a fellowship in Microvascular Surgery and Replantation at the Microsurgery Unit of St. Vincent's Hospital in Australia.
About Dr. Gary Wingate
Dr. Gary Wingate is a graduate of the University of Utah. He completed both his medical school training and his residency in Plastic Surgery at Northwestern.
Plastic & Reconstructive Surgery of Chester County
460 Creamery Way, Suite 110
Exton, PA 19341
Doctors' headshot by Shannon Adelson of Adelson Media, Inc.