Interviewing Women In STEM
|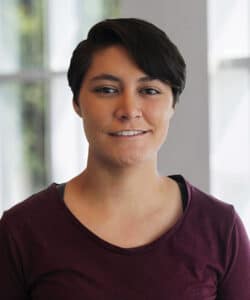 By Lorin Strawbridge, EDiS Company
According to a report from the National Science Board, women make up only 28% of the workforce in science, technology, engineering, and math (STEM) based fields. That's why it's important to highlight and support those who lead the initiative in raising awareness of the opportunities available for women in STEM. Emphasizing the growing role of women in the construction industry as a whole is EDiS Company's Building Information Modeling Technician, Lorin Strawbridge, who recently graduated from the University of Delaware with her bachelor's degree in mechanical engineering.
Q: What first sparked your interest in STEM and ultimately led to the career path you took?
A: When I was a kid I was always into technology and building kits like LEGO. Also, there were shows like "How It's Made" and "Mythbusters" that showed cool things being made for different applications.
Q: In choosing the STEM field, were you inspired by someone? Was it a natural passion?
A: In high school I did pretty well in physics. My teacher was previously a mechanical engineer and showed that with a technical background solving problems with mechanics was possible. 
Q: What did you study in college, why did you choose that major, and what did you like most about your major?
A: I studied mechanical engineering and I liked most of the hands-on experience I got from Delaware Technical Community College. It bridged the gap between what I liked to do most and helped me to learn the mathematics once I learned all of the practical applications. After getting my Associate of Mechanical Engineering Technology, I transferred to the University of Delaware to complete my bachelor's degree.
Q: Do you think there still exists a stereotype that math and science are "not for" women or has this changed? If one still exists, what do you think can be done to change this stereotype?
A: I see less of a negative outlook for math and science for women and more of a push for women to be health professionals or teachers. These professions are definitely not "easier" or "more suited" for women, but are probably encouraged more. There were quite a few women in my graduating class, and perhaps if the younger generations knew STEM is an option they would go for it more. 
Q: What are some really cool things that people in your profession work on?
A: The construction projects being worked on like schools and workplaces. At my job, my team and I make 3D models of buildings in a virtual space. The Autodesk software is also really cool, and being able to transfer buildings from there into virtual reality systems is insane. Being able to walk through a building that's not even there is even more interesting when you finally do get the chance to physically see it in person. It just shows how advanced technology has become. 
Q: What would you tell younger girls to encourage their interest in STEM and/or in construction?
A: That STEM is not exclusive, as long as there is a perseverance to accomplish goals anyone can be a part of it. 
Q: Having been in the professional world as both an intern and now full-time, what is the one piece of advice you wish someone had given you sooner?
A: That open communication is highly valued in the workplace. Everyone has a different background and experience in different areas, so being able to share and learn from others is incredibly important.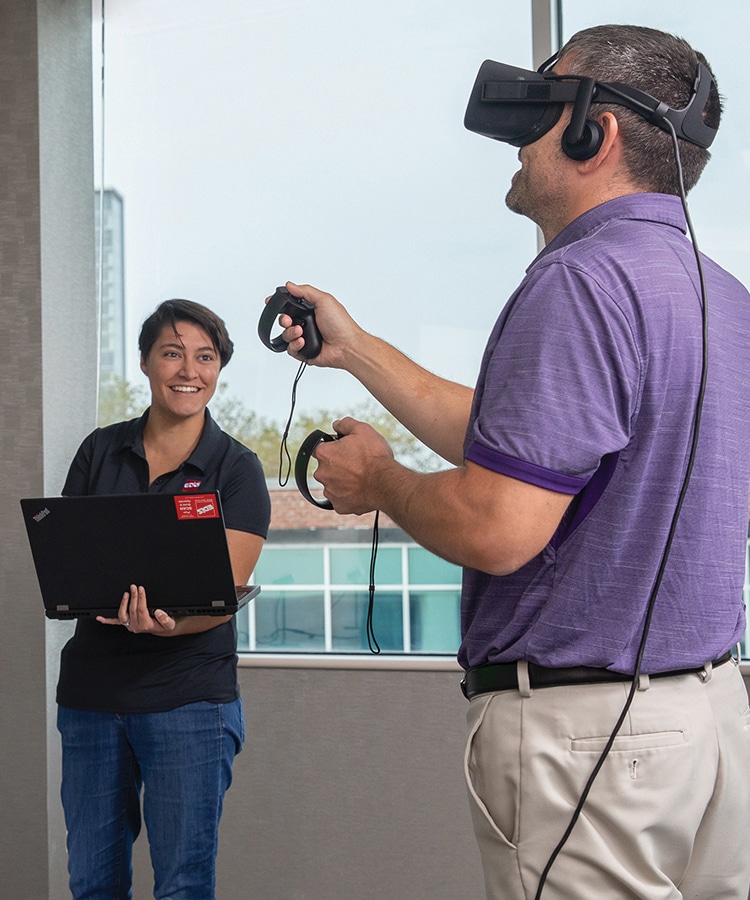 Company Bio
For more than a century and five generations of ownership, EDiS Company has been building what matters in our community. From schools and hospitals, to corporate and community centers throughout Delaware, Pennsylvania, New Jersey, and Maryland, clients have come to count on us for innovative thinking, reliable planning, and cost-effective project management that leads to consistent success. EDiS provides construction management, general construction, design-build, interiors, pre-engineered solutions, and BIM services on projects large and small. Over 90% of our customers have chosen us before, and we are committed to making sure they choose us again.