Improving Heart Failure Treatment At Cardiology Physicians, P.A.
|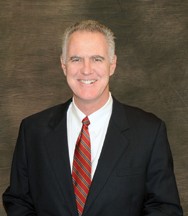 By Anthony Furey, D.O., F.A.C.C., F.A.C.P.
Congestive heart failure (CHF) is a major public health problem and is the number one reason for hospital readmission in patients aged 65 and over. Nearly five million Americans are affected by congestive heart failure with 550,000 new cases diagnosed per year.  
Congestive heart failure can be classified into two groups: systolic (inadequate pumping function) and diastolic (inadequate relaxation). In all, about 70% of patients have heart failure related to coronary artery disease (ischemic cardiomyopathy) with the remaining 30% being nonischemic with responsible factors such as hypertension, viral infections, pregnancy, thyroid disorders, arrhythmias, and sleep apnea.  
Common symptoms of heart failure include:
Shortness of breath

 

Difficulty breathing lying flat
Weight gain with swelling in the legs, ankles and back
Generalized fatigue and weakness
Patients with severely impaired heart function can expect a mortality rate almost ten times greater than the general population. Because of the increased risk of sudden death related to dangerous heart rhythms, many patients with cardiomyopathy (weakened heart) will require internal cardiac defibrillators (ICD).
Heart failure costs the nation over $34 billion annually, accounting for the cost of health care services, medication, and lost productivity.  
Fortunately, in many cases, congestive heart failure can be well managed when patients have access to a comprehensive program of medical treatment, education and rehabilitation.  
The Cardiology Physicians' Heart Failure Clinic is designed to meet the challenges of caring for this growing population of patients. The clinic which opened in May 2013, has successfully cared for thousands of heart failure patients under the directorship of Anthony B. Furey, D.O., F.A.C.C. and Jacqueline Warner, PA-C. The goal of this multidisciplinary clinic is to provide patients with comprehensive care and address symptoms before the critical stages of illness, thereby reducing the need for hospital admission and readmission.  
The clinic's approach is to evaluate recently discharged heart failure patients within three to five days of discharge, review and confirm medication accuracy, and to stress dietary sodium and fluid restriction. The importance of treatment compliance and physical activity is strongly reinforced. With the initial visit, a quality of life survey is taken, and the patient's exercise tolerance is identified with a baseline six-minute walk.  
The philosophy of the clinic is, as stated by Dr. Furey, "We encourage patients to be responsible for their condition." Jackie Warner, PA-C states, "Patient adherence to their dietary and medical regimen is crucial for good clinical outcomes."  
At Cardiology Physicians' Heart Failure Clinic, we look to provide every possible opportunity to ensure the very best health outcome for all our patients with this potentially life-threatening condition. Should there be any questions regarding our program, please contact our Newark, DE office at 302 366 8600.
Dr. Anthony B. Furey joined Cardiology Physicians in March 2011. Dr. Furey has been a Cardiologist in Delaware since 1996.  Dr. Furey grew up in Chadds Ford PA. He attended Bishop Shanahan High School and Lafayette College where he obtained a Bachelor of Science Degree in Biology. During his four years at Lafayette, he lettered in Varsity Basketball and was Captain of the 1983 squad.
Dr. Furey attended Philadelphia College of Osteopathic Medicine. His post doctorate training involved internship at Doctors Hospital in Columbus, OH, and Internal Medicine residency at Lehigh Valley Hospital in Allentown, PA. His Cardiology fellowship was completed at The Graduate Hospital of the University of Pennsylvania in Philadelphia, PA.
Dr. Furey is board certified in Internal Medicine and Cardiology by the American Board of Internal Medicine. He has been recognized as board certified in Adult Echocardiography by the American Society of Echocardiography and Nuclear Cardiology by the American Society of Nuclear Cardiology.
Dr. Furey's professional associations include membership in the American Osteopathic Association, Delaware Society of Osteopathic Medicine, Delaware Medical Society, American Society of Echocardiography, American Society of Nuclear Cardiology, American Association of Cardiovascular and Pulmonary Rehabilitation, and Fellow of the American College of Cardiology.
Dr. Furey's interests involve clinical and consultative cardiology along with echocardiography, transesophageal echocardiography, and nuclear cardiology.
Dr. Furey is the Medical Director of the Christiana Care Cardiac Rehabilitation program. He was named "Outstanding Specialty Teacher" in 2002 by the Christiana Care Family Medicine program and has been named Delaware Today's "Top Doctor" in Cardiology in 2003 and 2010.
Dr. Furey and his family reside in Wilmington, DE. He and his wife Katherine were married in 1990. They have three children; Brannock born in 1993, Conor born in 1996, and Corinne born in 2001.