Implant To The Rescue
|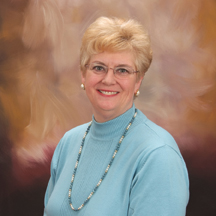 By Anna Giacalone, D.M.D.
I am a staunch advocate of prevention, early detection, and skilled early treatment, however, despite our best efforts tooth loss may occur.  It happened to me!
One day I was eating a salad and I bit down on an olive pit.  The crack could be heard across the lunch room. I cracked a tooth!  It cracked beyond the possibility of repair.
Fortunately I have wonderful surgeons on my team. My colleague removed the fractured tooth and placed an implant the same day.  My associate later made a temporary crown for me so my smile was preserved while the implant healed.  A few months later with healing complete, a permanent crown was cemented on the implant.
I had no discomfort when the surgeon extracted my broken tooth and surgically placed the implant.  I was just a little sore for a couple of days following the procedure and that minor discomfort was 100% alleviated by ibuprofen.  I now have an implant supported crown that looks and feels like every other tooth in my mouth.  What a wonderful solution to the problem of tooth loss!
Dental implants have been around for over 35 years. Most are made out of titanium although some are made of a bone-like ceramic material.  Both are compatible with body tissues and allow bone to heal around them firmly securing the implant in the bone.  Implants have improved so much since the early days that they are now a routine dental service.  I personally have been planning and restoring implants for over 22 years.  As with most highly skilled services we prefer a team approach.  I work with board certified surgeons when planning implants.  My surgical colleagues place the implants and I restore them with beautiful crowns and bridges.
Do all you can to prevent tooth loss but when it happens don't panic, an implant and experienced dental team can come to the rescue!

What patients are saying about us:
"Have had significant dental and cosmetic work done by Dr. G. and she truly is an artist.  Excellent skills, combined with a personable, focused, and caring manner will keep us using Dr. G. for a long, long, time."   – Tiffany V.
"I have been going to Dr. Giacalone for over 21 yrs. and I could not be happier with the service over the years.  You always feel like a valued patient and treated very professionally,"     – George C.
Anna C. Giacalone, DMD
Fellow of the Academy of General Dentistry
Education:
• BS. Biology Chestnut Hill College
• DMD. University of Pennsylvania School of Dental Medicine
• Certificate and Internship: Comprehensive Orthodontic Institute
• Certificate: prestigious Dawson Academy of Advanced Study
Awards:
• Pennsylvania Dental Association Award for Excellence during the four years of dental school
• Top Cosmetic Dentist Main Line 2007, 2011, 20012 (chosen by peers)
• Top Dentist in Delaware Valley, 2008; Delaware Valley Consumer Checkbook (chosen by patients)
• America's Top Dentists 2010 – 2013 Consumer Research Counsel
To learn more visit her web site: www.giacalonedmd.com