How To Keep Your Child On Track During Summer Break
|
Helping Students Hone This Important Skill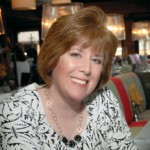 Presented By: Maggie Lage 
Article By: Dr. Raymond J Huntington, Co-Founder of Huntington Learning Center
When the last school bell of the year rings, your child probably feels excited for a relaxing summer vacation.  Every student needs a break from the routine and rigor of a busy school year.  Although summer break should certainly be enjoyed, too long of a pause in learning will result in learning loss – otherwise known as regression.  According to the Johns Hopkins School of Education students lose 2.6 months of grade-level equivalency in math computation skills over summer break.  The area that suffers the most for all students is factual/procedural knowledge.
Summer learning loss is a serious issue, but one that can be mitigated.  How can you prevent your child from losing ground during summer vacation?  Here are several tips:
•  Keep up the reading.  Have your child read for 30 minutes a day.  If you child needs motivation, explore summer reading 
programs at your library, school or local bookstore, which often offer younger children rewards for completing certain reading milestones.
•  Write often.  Encourage your child to write letters, keep a journal, get together with friends to start a neighborhood newsletter or even collaborate with siblings or cousins to create a family newsletter. Encourage your child's inner storyteller.  Don't focus on correcting mistakes – keep it fun and simply allow your child to practice.
•  Review prior year assignments.  
If you've saved some of your child's work throughout the school year (or textbooks), spend a few minutes each evening reviewing past assignments.  Before school lets out, ask the teacher what concepts are especially important to brush up on throughout the summer.
•  Take classes.  Most communities offer a range of fun, educational programs and class for children of all ages – through museums or community/arts centers.  Check out what is available and of interest to your child.
•  Attend a summer learning program.  Huntington Learning Center offers customized summer learning programs for children of all ages, which are a great way to keep students learning and reduce any summer regression.
It doesn't take a monumental effort to help students minimize regression during the summer months.  Questions on how to help your child retain what he or she has learned?  Call Maggie Lage at the Huntington Learning Center in Newark.
About Huntington
Founded in 1977, Huntington is a pioneer and leader in the tutoring industry.  For over 37 years, Huntington has provided quality instruction to hundreds of thousands of students.  Huntington prides itself on being "Your Tutoring Solution" for students in all grades and subjects.  They tutor in reading, phonics, math and study skills; as well as advanced math and science subjects ranging from algebra through calculus and general science through physics.  They also prepare students for state and standardized entrance exams, such as high school entrance exams, and the SAT and Act.
Learn more about Huntington at www.HuntingonHelps.com.
Hear what parents are saying about Huntington
•  I just wanted to thank you for working with me and my family from the beginning to help me get the tutoring I needed for the SATs. You were always so willing and beyond flexible to help meet my personal needs. I truly appreciate all of the hard work you did to put me with a WONDERFUL teacher and help me boost my scores in order to help me achieve my dreams!
•  We wish to thank you and everyone at Huntington. The devotion and patience shown has been wonderful. Maggie, we will never forget how you went beyond the call of duty to help us.
Huntington is prepared and excited to embrace those challenges together. 
Learn more about Huntington at www.HuntingtonHelps.com
Parents who want additional information are encouraged to call the Huntington Learning Center in Newark at 302-737-1150.
Dr. Raymond J. Huntington is co-founder of Huntington Learning Center, which has helped children achieve success in school for over 35 years. For more information about how Huntington can help your child, call 1-800-CAN-LEARN.
Maggie Lage is the Executive Director of the Huntington Learning Center in Newark, 34 Liberty Plaza, Kirkwood Highway, Newark, DE  19711. 
For more information or to schedule a consultation at the Newark location call 302-737-1150 or visit www.newark.huntingtonlearning.com.
Huntington Learning Center in Newark
34 Liberty Plaza | Kirkwood Highway | Newark, DE 19711
For more information or to schedule a consultation at the Newark location
call 302-737-1150 or visit www.newark.huntingtonlearning.com