How Can One Teacher Make A Real Difference?
|
At Back to Basics K-12 Private School, a 1:1 teacher to student ratio and a focus on learning styles provides a revolutionary approach!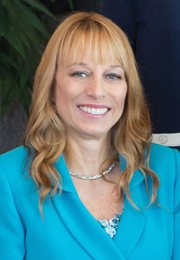 By Beverly Stewart, M.Ed.
Every child is different. Is your child a basketball fan or an ice hockey player? A staunch vegan or a hamburger aficionado? A dog person or a cat lover? Each of the choices he makes help to define him and make him unique. One characteristic he can't simply choose, however, is his learning style.
At Back to Basics K-12 Private School, we far too often hear parents lament that their child is doing poorly in school, even though he spends an inordinate amount of time studying. The truth is that many schools favor students whose learning style meshes with traditional instructional methods like book-based teaching, lecturing, and rote memorization.
But, what if your child learns differently?
This is a vicious cycle for everyone! The teacher is frustrated. The child is labeled a poor student. And, parents are left to wonder, "What do we do now?"
If this describes your child's situation, take heart. There is hope and help!
Back to Basics offers a school experience like no other and is Delaware's only Department of Education-approved 1-on-1 private school. The experienced instructors at Back to Basics K-12 Private School work together as a team to customize and tailor an integrated curriculum based on the unique needs, abilities, and learning style of your child. The teaching staff is dedicated to his growth academically, socially, mentally, and emotionally.
The result is improved academic skills, increased self-esteem, and unparalleled subject mastery.
Back to Basics K-12 Private School offers the four core curriculum areas of English/language arts, math, social studies, and science, as well as electives for all grades. Electives include foreign languages (16 offered), business courses, sociology, study skills, art, music, drama, computer literacy, and over 50 other subjects.
Back to Basics K-12 Private School is an exceptional fit for:
students who are not achieving success in other academic environments,
students whose learning style does not fit within the traditional classroom setting,
students who have had social difficulties or social anxiety,
students who are currently pursuing a career in the arts or sports and need a more flexible schedule,
students who have a temporary or chronic medical condition, and
students who are academically gifted and are not challenged in their current classroom.
How to apply:
If you are interested in applying for admission, a preliminary meeting at the Back to Basics K-12 Private School is the first step. During this meeting you'll explore your expectations, share information about your child's current school situation and history, and discuss any specific needs.
For more information, please call us or visit www.BacktoBasicsPrivateSchool.com 
Back to Basics K-12 Private School
6 Stone Hill Road
Wilmington, Delaware 19803
www.BacktoBasicsPrivateSchool.com 
302-594-0754