Helping Delaware Hear Better!
|
If a tree falls in the forest and no one is around to hear it, does it make a sound?
Similarly, if you have not had your hearing checked in more than five years, how would you know if any speech or sounds fall outside your current range of hearing? Because most changes in hearing occur gradually over time, speech or sounds that fall outside your range of hearing simply cease to exist to you.
Because the brain plays an important role in hearing,  treating hearing loss can improve your cognitive processing ability.
We're Not Just About Hearing Aids – We're About Hearing Health Care!
For over 20 years, the audiology staff at Hearing Services of Delaware has been helping people hear better by providing the highest quality hearing health care. Hearing Services of Delaware is recognized as a premier hearing health care practice in Delaware and is the preferred referral for physicians. 
At Hearing Services of Delaware, we do a lot more than fit hearing devices! Our commitment to helping people hear better is exemplified by the follow-up services and attention that we provide our patients with, to ensure their success  with amplification.
For more information, call 302-836-9870 or 302-376-3500. Locations in Dover, Glasgow, Middletown.
"I hear much better and more clearly at meetings, movies, and church." ~  Margaret S., Middletown, DE.
"I can't say enough good things about the service and care I have received from Hearing Services of Delaware. It is excellent."  ~  Elizabeth S., Newark, DE.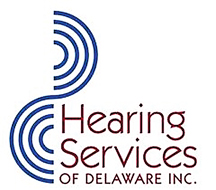 Kiijuana Cann, Au.D.
Rebecca Holowka, MS, CCC-A
Lisa Marencin, MS, CCC-A, FAAA
Stacy Sanders, Au.D