Hair Extensions (Shhh Thinning Hair Secret)
|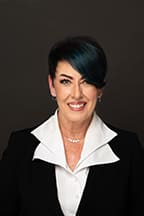 By Lisa DeBevec
Our hair is a large part of our identity. It can drive us crazy with out-of-control curls or frizz on a humid or rainy day, or be so terminally straight, not even the best curling iron could produce a respectable wave. We have all experienced days where a hat, scarf or scrunchie is our best friend! For many of us, those days are few in number; for others, the struggle to have a full, manageable head of hair is much more challenging. Hair loss can be a result of stress, immune disorders, medications, or genetics.
There are many companies who specialize in non-surgical hair restoration with solutions that look and feel just like your own hair. This is a great way to go if you are no longer producing enough hair to cover a large area. Hair replacement technology has come a long way in recent years and continues to develop new techniques to conceal the effects of hair loss. 
But what are your options when you have hair – just not enough to hide your scalp? There are several options here as well. The most common solution is hair extensions. There are 6 different types of extensions: clip in, tape in, sew in, micro beads, keratin bonds and finally, the ready to wear hair pieces (wigs, buns, halo extensions and ponytails). Of the 6, four of the options will require the expertise of a licensed professional. Clip ins and the ready to wear hair pieces can be purchased and worn with little to no time investment. Tape-ins, sew-ins and micro beads do not require heat to attach the hair to your head, but will require some time in a stylist's chair. Keratin bonds will require heat and a couple hours of your time depending on the number of extensions you are adding.
Consultations are required to assess your specific needs and determine the correct color and amount of hair necessary to add the desired fullness. The cost is more accurately calculated once these questions are answered. Advanced Hair Solutions at Salon PASCA is well versed in all forms of extension application. AHS professionals take great care in the customization of your extensions to correctly match the color, texture, and degree of curl to your natural hair. Once your needs are assessed, you could be on your way to a fuller head of hair in as little as a couple of days.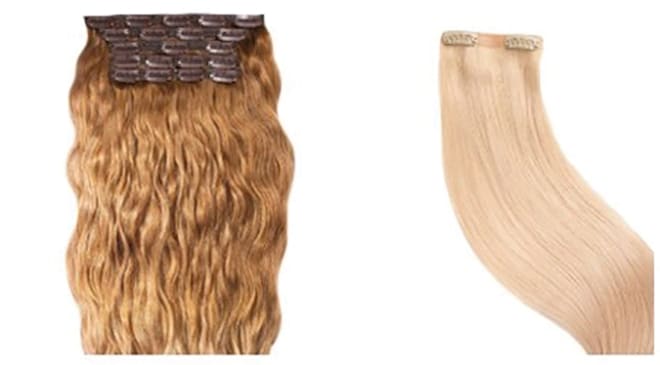 Clip in: a small clip on a weft clips into your existing hair to add instant fullness.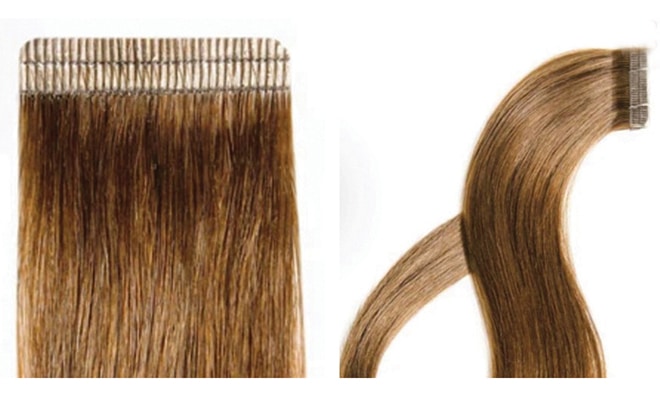 Tape in: An adhesive strip is used to secure the extension to a small amount of your hair.  These can be put in as a single extension or "sandwiched" with another extension to increase the fullness.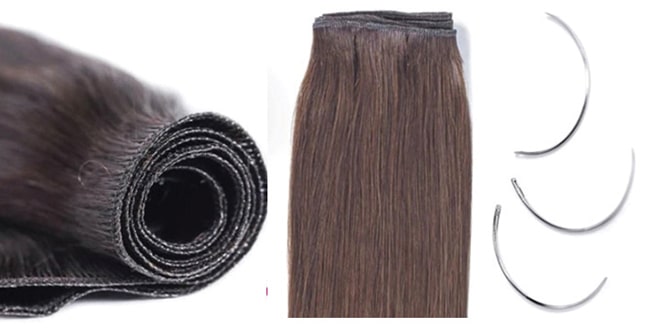 Sew in: a portion of your hair is braided close to your scalp then the weft is hand sewn into the braid.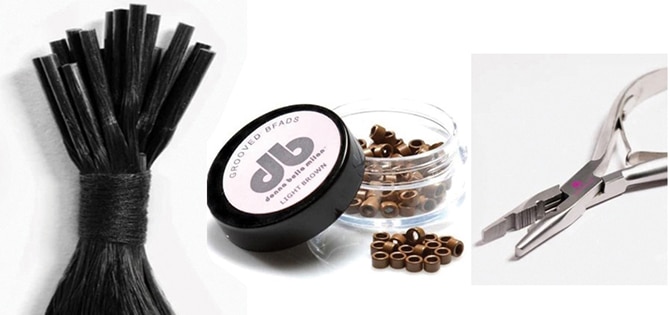 Micro beads: Pliers are used to clamp the extension onto a small section of your hair using a tiny bead.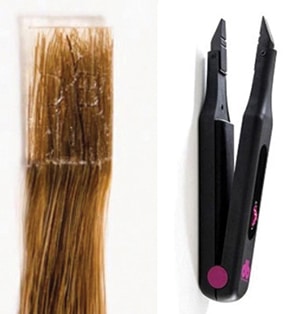 Keratin bonds: A special keratin tip is melted directly onto your natural hair with a heated clamp.
Ready to wear: Wigs, buns, halos, and ponytails: Exactly what the description implies. Can be purchased online or in most hair supply shops. Just read the directions and enjoy a new look!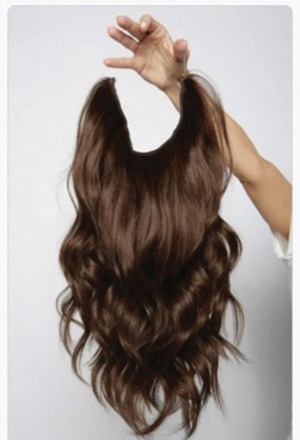 Halo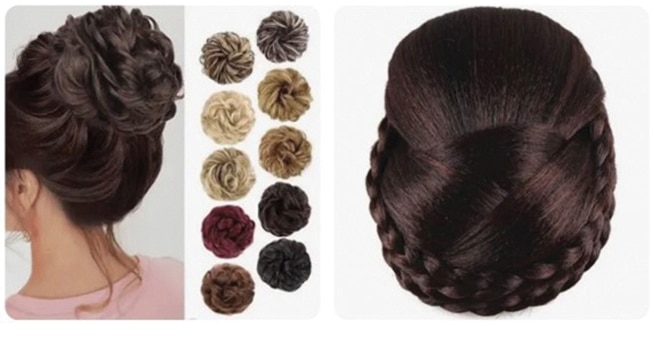 Bun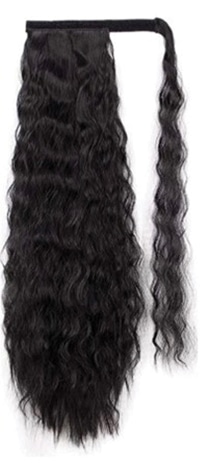 Ponytail
Advanced Hair Solutions
The Hair Replacement Specialists:
Hair restoration for men & women         Hair extensions & add-ons
Top-of-the-line wigs         Wig & hair systems repair
FREE PRIVATE CONSULTATIONS
302-428-1388
4559 Old Linden Hill Road
Wilmington, De 19808