Got Neck Pain? A New Study Shows Chiropractic Care And Simple Home Care Works Better Than Prescriptions
|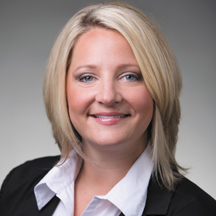 By Dr. Katie Schuler D.C.
A new study published on January 3, 2012 in The Annals of Internal Medicine demonstrates the power of alternative therapies for neck pain. Participants in the study were divided into three groups: one group made regular visits to the chiropractor, one group received traditional drug therapy, and the third group was instructed on how to perform therapeutic exercises at home to combat their neck pain.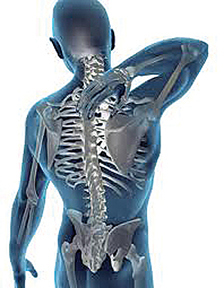 At the end of 12 weeks, it was clear participants who engaged in non-drug therapy fared better than those who received painkillers. In the chiropractic group, 57 percent of individuals reported at least a 75 percent reduction in pain. In the home exercise group, 48 percent reported similar pain relief. However, only 33 percent of the painkiller group saw such results.
The long term benefits are equally impressive. Even one year later, patients in the chiropractic and home exercise groups were still experiencing benefits. About 53 percent in each of these groups still saw at least a 75 percent reduction in pain. In the painkiller group, only 38 percent reported this kind of pain relief.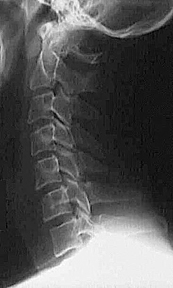 Besides being less effective, the painkiller group was also increasing their medication over time, which can lead to more serious side effects. Sure, you can numb the pain if you take enough Vicodin, Soma or some other pill.  But the real problem is while you make it through the day all "numbed" up, you are likely injuring your neck even more without even knowing it.
No matter where you are with your neck pain, whether you're having unrelenting  pain and facing surgery or you just injured it yesterday – chiropractic care and exercises prescribed by you chiropractor can help.
Upon visiting a chiropractor you will receive a thorough exam and usually a set of x-rays to determine the alignment, any degeneration and the amount of nerve irritation you may have.
OUR SERVICES INCLUDE: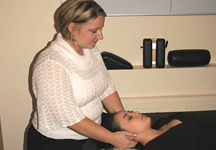 • Family Care
• Neck and Back Pain
• Sciatica
• Sports Injuries
• Migraine and Tension Headaches
• Muscle Sprains and Strains
• Numbness/Stiffness
• Personal Injury
• Motor Vehicle Accidents
• Whiplash
"I am so happy I discovered Dr. Katie and chiropractic care! I started getting regular adjustments for headaches and burning back pain related to stress from work. I quickly learned the numerous benefits of chiropractic care to maintain overall health and wellness. I continued to receive regular adjustments throughout two pregnancies and attribute smooth deliveries and decreased back pain to the care I receive from Synergy. Currently my toddler and infant recieve regular adjustments as well. Chiropractic care has helped them with reflux, constipation and ear issues naturally.  As a parent, I feel reassured that I am exposing my children to a natural medicine vs. the standard drugs."   ~ Jennifer Trieval,  school teacher
"Chiropractic care continues to improve my life! I have significantly more range of motion in my neck and much, much less pain! There are stretches of time when I am pain free, and my dancing is better and easier too! Thank You Synergy Chiropractic!"~ Bonnie Reese, Nurse and Belly Dancer 
Dr. Katie Schuler
Doctor of Chiropractic
Synergy Chiropractic
807 N. Union St.
Wilmington, DE 19805
302-777-0778
www.synergy-chiro.com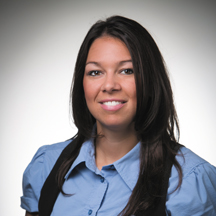 Dr. Holly Scaro D.C.