Good Imaging Saves Lives!
|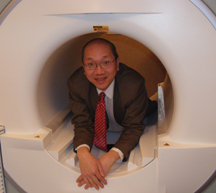 By Dr. Philip Chao
The "medical mistake rate" is estimated to be approximately 10%. This applies to all doctors—even the very best. A colleague from Boston recently developed severe malaise and a low grade fever after staying in a damp old house. She experienced severe weakness, neck stiffness and headaches for two weeks. After "self-treating" for two weeks with little result, she asked specialist colleagues for their opinion. No good ideas from multiple specialists. My colleague thought some bed rest would help, but none of her colleagues could cover her patients. She then experienced double vision. A neurologist was consulted who suggested (only) an MRA of the brain to exclude aneurysm. My colleague's complaints of headaches and neck stiffness were disregarded. Her daughter (an attorney) did a Google search which actually provided better results than all the doctors consulted. Lyme Disease . . . or something linked to it. This is an important consideration in Delaware—Lyme is endemic.
Given the symptoms, the radiologist looked at the history and conditions being evaluated and added an MRI of the brain with and without contrast. This ended up saving the doctor's life. If the original order had been followed, no meaningful result would have been seen. An MRA does not actually "see" the brain. It looks only at the blood vessels to the brain. It does not evaluate the internal structures. The MRI with and without contrast, performed at MRI Consultants, confirmed a diagnosis of Lyme's meningitis!
A word about contrast: MRI Consultants uses only the safest Gadolinium contrast. It does not build up in the brain or body. Some
contrasts are known to build up in the body over time. Typically, these are older forms or less stable forms. We have been a proponent of using the safest contrasts available since 2007. Incidentally, had we failed to use contrast, we would not have been able to observe the change it made in how we "saw" the lining of the brain (the meninges).
Again, the error rate in medicine is approximately 10%. One way to help avoid mistakes is to review as much of a patients medical history as possible at every decision point. Dr. Chao does this for free when asked by any physician or his patient. We highly recommend you bring copies of imaging done elsewhere with you when you come to our facility. Dr. Chao is then able to compare and note possible changes.
Technology has become so complicated that a medical consult for advice should be done before procedures are ordered. Also, as noted above, the way a test is ordered (whether contrast is used or whether the study, as ordered, can generate the information required) is of critical importance. Ordering a test properly is of great importance, but it is also important that the patient be able to remain still during the test. There is some software that helps us correct for slight blurring due to movement, but we understand that an anxious patient may simply be unable to remain still. For these people—and the very claustrophobic—we offer IV Sedation. It costs extra, but it can make the difference between getting a good image and blurry one. Call our office to inquire.
Providing this level of care and quality is the reason MRI Consultants opened its doors in 2007, with Delaware's first 3T MRI scanner and Dr. Chao's more than 30 years of experience.
We are here to save lives. In addition to being dedicated to providing the best quality MRI studies possible, I wish to let everyone know about something which can save even more lives. As you know, stroke is one of the leading causes of death. It affects 20% of us. It causes severe prolonged morbidity. There is now a proven technology which can cure 35% of stroke victims! While this is currently available in New Castle County, it is not yet available in Kent or Sussex counties. The delay of even 30 minutes (the time of a helicopter to a different hospital) causes an increase in stroke and mortality. Time is brain. Look up STENT RETRIEVER TRIALS on the internet. Call Dr. Chao if you have questions and feel free to contact local hospitals or even politicians to help make this important technology available.
A final word about something that affects 50% of us. Heart disease is the leading cause of death in this country. A cardiac surgeon taught me years ago that the amount of atherosclerosis of the aorta reflects on the smaller arteries. A paper published in 2013 directly found that aortic wall intimal thickness is related to your risk of dying from a cardiac event. Spread the word, a good MRI can give advance warning of heart attacks.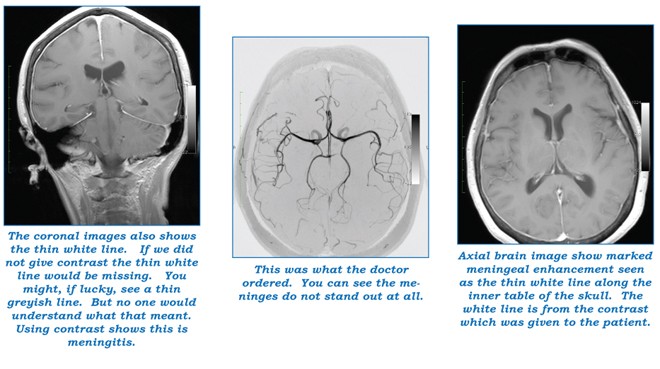 If you have any questions, please do not hesitate to call Dr. Chao at 302 295-3367 (33MR). We are here to help.
More information can be found at www.mriconsultants.net  and www.bestopenmri.net, or www.safecontrast.com
Dr. Philip Chao graduated Phi Beta Kappa from Yale University and was Scholar of the House. He continued his studies at the University of Rochester School of Medicine and Dentistry, receiving his medical degree in 1983. After a transitional internship year at the Mary Imogene Bassett Hospital in Cooperstown NY, Dr. Chao did his residency in Radiology at Brooklyn's SUNY Health Science Center (1984-1987), where he became Chief Resident. He stayed on to complete a fellowship in Neuroradiology (1987-1988). Dr. Chao has been interested in MRI technology since its very beginning – the first MRI scan took place in 1981 while he was pursuing his medical studies. The University of Pennsylvania, where Dr. Chao was both a Body MRI Fellow (1988-1990) and a Neuroradiology Fellow (1989-1990), was at the heart of the development of this technology and Dr. Chao was able to work with pioneers in MRI on the first GE Signa 1.5T (tesla) scanner. His advanced research and specializations complete, Dr. Chao left the University of Pennsylvania for a position as Director of MRI in Wilmington DE – a position he held for 14 years. Dr. Chao eventually left that position to create the best MRI center in Delaware, using the very latest technology: 3T MRI. While 3T (tesla) scanners have been used for scanning research patients since 2002, these advanced, more powerful MRI scanners only became available for clinical use in 2004. Dr. Chao worked hard to bring 3T technology to Delaware and in February 2007, MRI Consultants, LLC began operating the first 3T scanner in the State. 3T is the newest horizon for MRI.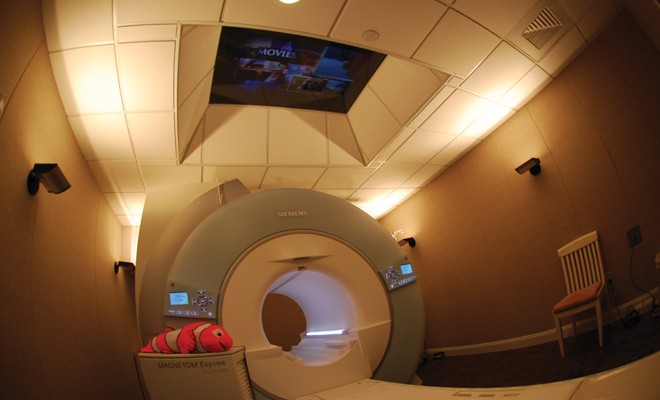 Best Open MRI
302 838 7800