Giving Thanks
|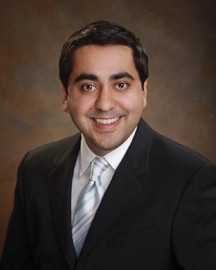 By Anush Parikh, M.D
Around this time of year, we reflect on the many things we are thankful for. A few things we at Mid-Delaware Imaging are thankful for are: family, health and happiness.
MDI is a fully family-owned and operated business that has been fortunate enough to be serving the community for over 25 years! Family to us is not just our relatives, but includes each and every one of our employees. They have all contributed to our collective success and are an integral part of our MDI family. We are thankful for all they do and the excellent care they provide to every person they encounter.
As healthcare providers we thrive on helping people. Getting an imaging study done can produce a great deal of anxiety in patients. We strive to meet every patient's individual needs and provide a comfortable environment for them. Us Radiologists will meet with our patients to discuss their results, thus greatly reducing patients' stress levels. We are thankful to be able to help people in and around our community take care of their health.
Happiness is different for everyone, but having family by your side and awaking every morning to a new day is something we think everyone can be happy about. Being able to help another person that day only makes it even better. We are thankful to all our patients who trust us with their imaging needs and allow us to care for them.
We like to ask our patients for feedback because it provides us with valuable insight on how we are doing and what our patients really think of us! We are happy to report we have consistently received excellent feedback from our patients, which has been so encouraging for all of us at MDI. Thank you again to all our patients who have shared their thoughts with us and thank you for reading this!
A few recent highlights from patient comments we have received:
"OMG, [the Tech] really completed my doctor's visit today! Your encouragement and guidance is superb. Also, the young lady who checked me in, her demeanor and personality is honorable and commendable. It's what's needed when a person comes to the doctor's office. Excellent service, keep up the great work." – KH
"The staff is so wonderful here, I come from North Wilmington and I don't mind the drive because it is so nice here." – NS
"Love being able to speak with the doctor after [my] X-Ray…" – JB
"I walked in to make an appointment and [the Patient Care Coordinator] said we can take you now! The staff at the front desk was very cordial, pleasant and provided the necessary help and courtesy which accommodated my needs and questions. [The Tech] is gifted for assisting those with injuries and physical problems… The customer service provided is superb! Anxieties disappear and the ease of testing is relaxing! All your people are excellent … they are focused on the safety and comfort of each patient's care. Thanking you for a very good experience." – KM
Anush Parikh, M.D. is with Mid-Delaware Imaging in Dover, DE. Dr. Parikh was raised in Dover and educated through the Holy Cross, Caesar Rodney and St. Andrew's school systems. He attended New York University for undergraduate schooling and majored in Anthropology. Dr. Parikh received his M.D. at Syracuse-Upstate Medical University where he achieved the medical academic honor of Alpha Omega Alpha. He moved back to NYC where he completed his Internship at St. Vincent's Catholic Medical Center. This was followed by a residency in Diagnostic Radiology at Beth Israel Medical Center and a mini-fellowship in cardiac/coronary CT.