Get Your Life Back With Talk Therapy
|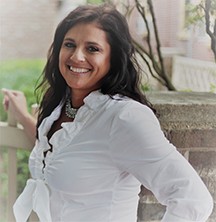 How Trauma Therapy Can Change Your Life
By Kristin Stonesifer, LCSW
I am an optimist when it comes to the ability of people to flourish. For some people, the desire exists, but the journey is overwhelming and seems impossible. As a trauma therapist, I encounter many people who are struggling with pain and don't know how to "get over it," like the messages they often hear from people in their lives.
So, where do we begin and how can talking to a therapist help? A therapist cannot change past events, so what good does it do? Talk therapy for trauma involves focusing on two important areas – psychological changes and neurological changes that result from traumatic events.
Psychological changes occur when an individual experiences a traumatic event. Shame and blame transfer to the survivor. Traumatic events change a survivor's belief system relating to themselves, other people, and the world. These belief changes and thought changes need to be identified, explored, challenged and replaced. The psychological component of trauma treatment is a process, as the thoughts and beliefs of traumatic experiences are strongly imprinted in the psyche and create strong pathways in the brain that must be weakened over time. A patient, competent therapist who understands these mechanisms is crucial to the healing process.
The neurological changes that occur from trauma are actually fascinating because the survival mechanisms in the brain are sophisticated and function very effectively to keep us alive. The problem is that the exact mechanisms designed to keep us alive are what impedes our functioning after the event.
To demonstrate this concept, imagine I am attacked in my home by a man who puts a knife to my throat, has a goatee, a scruffy voice, smells like cigarettes, and is wearing a blue t-shirt with a Superman logo on it. During the event, my brain takes in millions of pieces of information and tags it as dangerous. My brain doesn't do a very good job of sorting what is dangerous and what is not dangerous but it is not supposed to; it doesn't have time. My brain needs to learn very quickly what is dangerous so it can remember for the future. Certain parts of the brain can actually experience soft tissue damage and brain structures can be altered in order to more quickly recall and respond to what is now very important information.
This new response is what presents as hypervigilance, a heightened startle response, and anxiety. After the attack, if I smell cigarettes, see a man wearing a blue shirt with a Superman logo, see a man with a goatee, hear a scruffy voice, or experience other objects, smells, or sensations similar to those experienced during the trauma, my brain will respond very quickly and my body will react involuntarily. My brain thinks I am in danger again.
Luckily, specific exercises designed to retrain the brain can be extremely effective in alleviating the anxiety and fear responses that occur in the aftermath of trauma and abuse. The therapies described above are Cognitive Processing Therapy and Prolonged Exposure Therapy. These therapies, while complex and uncomfortable at times, are the keys needed to unshackle the handcuffs of emotional pain. They are extremely effective and I have witnessed many people get their lives back or even create lives they never had due to childhood abuse. They are powerful tools that work for various types of trauma including childhood trauma, rape, combat-related events, car accidents, robberies, domestic violence, and many other events.
It is possible to recover from trauma and reclaim your life. The bravery and courage of my clients never cease to amaze me and I am always honored to be part of their journey of healing.
About The Author
When individuals experience traumatic events, it is common for their lives to be turned upside down. My passion for helping comes from being able to assist people with not only healing from such events, but learning how to thrive from developing the strength to overcome such difficulties. I help clients overcome various types of trauma so that they can come to see themselves as survivors rather than victims and to know themselves as whole, peaceful, complete, and worthy.
Because each client is an individual with their own individual needs, I customize each client's treatment to meet their needs. I use various modalities including Cognitive Processing Therapy and Prolonged Exposure Therapy for trauma, Imago Relationship Therapy for couples struggling with relationship difficulties, as well as mindfulness and guided imagery. I am the self-professed hand-out queen and encourage clients to have a complete understanding of their functioning in order to elicit the greatest positive change.
My educational background includes a Masters in Social Work from Delaware State University and a Bachelor's in Business Administration with a concentration in Finance from the University of Delaware. I am a Licensed Clinical Social Worker and work in private practice with The Mind and Body Consortium in Dover, Delaware.
Central Headquarters
156 S. State Street Dover, DE
Northern Location
118 Sandhill Drive, Sandhill Plaza, Suite 202, Middletown, DE
Southern Location
993 N. DuPont Hwy Milford, DE
To reach all locations please contact our 
Central location for scheduling at 302-674-2380
or email at [email protected]
Please visit our website to learn more about 
Mind and Body Consortium www.mindandbodyde.com