General Surgeons – What Do They Do?
|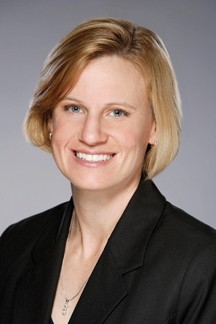 By Dr. Katherine A. Sahm, M.D., F.A.C.S. 
Despite the name, General Surgery, is actually a surgical specialty. General surgeons not only perform surgeries for a wide range of common ailments, but also are responsible for patient care before, during, and after surgery.
General surgery is a surgical specialty that focuses on abdominal contents including esophagus, stomach, small bowel, colon, liver, pancreas, gallbladder, appendix and bile ducts, and often the thyroid gland. They also deal with diseases involving the skin, breast, soft tissue, trauma, and hernias and perform endoscopic procedures such as gastroscopy and colonoscopy.
All general surgeons are trained in emergency surgery. Bleeding, infections, bowel obstructions and organ perforations are the main problems they deal with. Cholecystectomy, the surgical removal of the gallbladder, is one of the most common surgical procedures done worldwide. This is most often done electively, but the gallbladder can become acutely inflamed and require an emergency operation. Infections and rupture of the appendix and small bowel obstructions are other common emergencies.
General surgeons also receive intensive training in surgical critical care, surgical oncology (cancer treatment) and trauma treatment. Even so, the surgeries that a general surgeon performs can involve almost any organ or body system, depending on the circumstances of a case.
While not every surgeon performs every type of procedure above, most also treat a wide variety of major and minor colon and rectal diseases including inflammatory bowel diseases (such as ulcerative colitis or Crohn's disease), diverticulitis, colon and rectal cancer, gastrointestinal bleeding and hemorrhoids.
General surgeons also perform a majority of all non-cosmetic breast surgery from lumpectomy to mastectomy, especially pertaining to the evaluation, diagnosis, and treatment of breast cancer.
Other Knowledge
In addition to surgery, a general surgeon must be able to assess and treat trauma, soft tissue wounds and infections, cysts, abscesses, skin lesions, abdominal wall hernias, breast conditions, and peptic ulcers. Required knowledge for a general surgeon includes the basics of anatomy, physiology and pathology, as well as how wounds heal, fluid management, treatment of shock, resuscitation and the management of postoperative pain.
Dr. Sahm is an experienced General Surgeon who specializes in the above-mentioned surgeries. To schedule a consultation or appointment with Dr. Sahm at her 1401 Foulk Road, Wilmington, Delaware office please call 302-475-4900.
Dr. Sahm says…
I am a native Delawarean trained in minimally invasive surgery and general surgery. I have sought out further training in wound care and hyperbaric medicine and am certified in wound care. I served two tours as a forward surgeon in Iraq in 2008 and 2010. I am a participating breast surgeon at the Helen Graham Cancer Center. I enjoy getting to know my patients and their families and caring for their surgical needs.