Funeral Preplanning – Top 10 List
|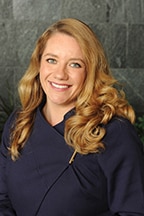 By Maureen E. Krienen, Licensed Funeral Director Licensed Pre-need Consultant
Preplanning one's own funeral is not a common occurrence. In fact, statistics show that only 25% of Americans preplan their funeral. So, for the 75% of people who do not, what does that mean?  
When a death occurs, decisions need to be made quickly. The decisions made, cannot be undone. Add to that the likelihood that the person(s) making the decisions, have not been in the position of planning a funeral. And, the decision making is done as families are dealing with grief. 
Aside from making the decision to make funeral plans in advance of a death, choosing a funeral home is likely the most important decision you will make when planning or preplanning a funeral. The funeral home, first and foremost, should be trustworthy. Second, the funeral home should be comfortable and welcoming, and the funeral director and staff should be knowledgeable and compassionate.
While it is hard for me to find a reason to not preplan a funeral, there are many reasons to take the steps to preplan a funeral for yourself or your loved one.
So, here is my top 10 list 
1. Save money
By preplanning a funeral, you can guarantee today's prices. A specific insurance policy (Preneed Funeral Policy) is opened. The policy has a growth rate, which keeps up with funeral home price increases.
2. Make your own choices
Don't leave it up to family members to guess what funeral you want. Do you want a burial? cremation? Is there a family plot or maybe burial at a veterans cemetery? Maybe a religious service, or non-denomination service, or no service?  What do you want?
3. Reduce the financial burden on loved ones
What will your funeral cost? Death is inevitable. Someone will have the responsibility of paying for whatever funeral takes place. Preplanning lifts that burden.
4. Shop a funeral
Research your options. Funerals are expensive. When preplanning, you determine how much to spend on your funeral, as well as finding a funeral home that meets your needs.
5. Luxury of time
Preplanning allows for thoughtful consideration of what YOU want. Most funerals take place in less than a week after a death has occurred. Decisions must be made quickly. When you preplan, you have the opportunity to be more methodical about those decisions.
6. Questions answered
So many questions! Until you sit down with a funeral director, you do not realize how many questions need to be answered. AND, how many questions you have. They will all be answered, and you will be able to process through and make well thought out decisions.
7. Ease stress
Preplanning does not take away grief. It eases stress at the time of death. Grief comes when death occurs, and, so does stress. A preplanned funeral removes the worry of whether the decisions being made are the right decisions.
8. Express your final wishes
Have the conversation. Whether you preplan a funeral or not, it is important that you express your wishes to your loved ones. Letting those close to you know what you want takes the guesswork out of a planning a funeral.
9. Best frame of mind
Healthy body and healthy mind is the best time to make decisions. When you preplan your funeral, you obtain information and process through options. You understand all that is involved in funeral planning at a time when there is no pressure to make decisions.
10. Give a gift
Loved ones are grateful to those who have preplanned their funeral. Preplanning your funeral is likely a most unusual gift you give to those you love. But, it is a gift that is greatly appreciated.
It is important to know that preplanning does not mean prepaying. There are many advantages to prepaying for a funeral. And, there are reasons not to prepay for a funeral. Maybe there is life insurance; maybe there are investments; maybe there is a burial benefit offered by your employer. Even in these situations, it is important to talk with a funeral director. Because in these scenarios and others, if you don't understand the costs involved, you will not know if what you have will be sufficient.  
Call 302-994-9614 or stop by Krienen-Griffith Funeral Home. Let me help you plan a service that celebrates your loved one or preplan a service that respects your wishes. Visit us on the web at www.delawarefuneral.com.
Choosing the right funeral home matters – Choose Krienen-Griffith
– Serving the community for 106 years
– Owned and operated by the 4th generation of the Krienen family
– All details professionally handled
– Personable, compassionate, and caring staff
– Experienced in customizing services to fulfill family needs and desires
1400 Kirkwood Hwy., Wilmington, DE  19805
101 W Sixth St., New Castle, DE 19720             
302-994-9614