Frequently Asked Questions . . . Addressed
|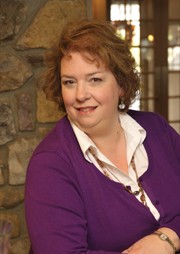 By Barbara P.G. Williams, Co-owner of Belak Flowers
How long have you been in the flower business?
While in high school taking floriculture classes at a local Vo-tech in Lancaster County, I was selected to work at Ruof's Flowers in Lancaster, that was November 1980. I went to college for floriculture in Williamsport, PA. Upon graduation, I moved to Wilmington and was hired by Penny Hill Flower Shop, in 1983. Six flower companies later, John and I bought Belak Flowers in 1997.
How long has Belak Flowers been in business?
Mr. & Mrs. Al Belak were in business for 43 years. When they decided to retire in 1997 John and I bought the shop. That was 20 years ago! Belak Flowers has been family owned and operated for 63 years.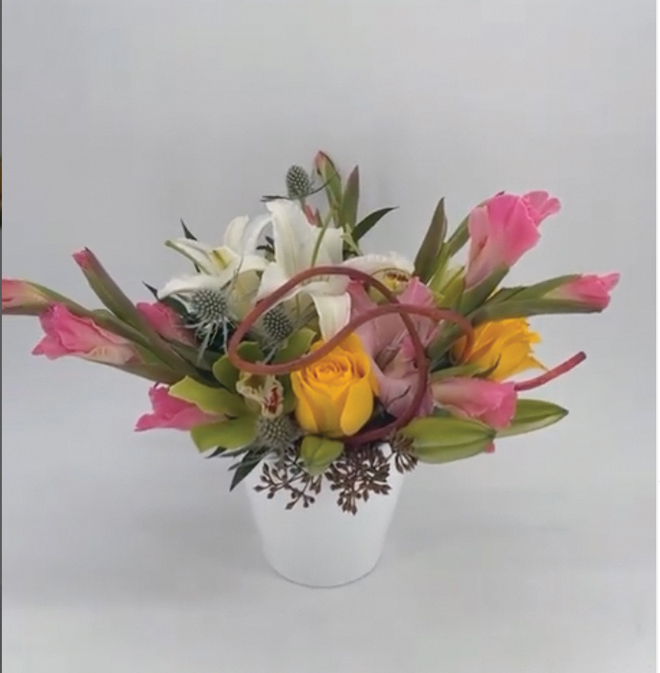 What is the reason for the decline in the number of local flower shops?
Many shops have closed because the owners have either retired or passed away. Many second or third generations are not interested in carrying on the business. Weekends and holiday weeks are never your own; they are spent at the shop. Overall it is not an easy profession if you have a family. The floral business combines the unique ingredients of artistic talent, perishable products and business know-how. It takes passion and a well-ingrained work ethic.
Where are your flowers imported from?
Flowers are no longer grown locally as they were 20 years ago. Our flowers are imported from Holland, Canada, Columbia, Australia, France, Japan, Chile, and Ecuador. The states that still grow flowers wholesale, are California, New Jersey, Pennsylvania, Florida and Virginia. But fresh flowers arrive daily to us.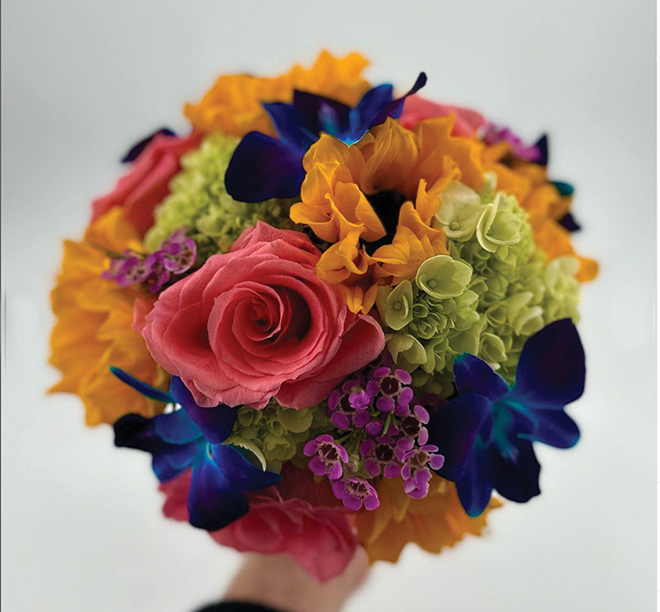 Why does the price of flowers go up dramatically during holiday weeks?
Two major reasons: crops are timed to be grown and cut back so they can be harvested immediately before the holiday week. This means the roses cut, sold and available in January are a small percentage compared to a month like February when Valentine's day accounts for most of the sales.
If the holiday is limited only to the United States, the world market is not affected. Thanksgiving week for example is not celebrated in Europe. But supply and demand makes for high prices and less product available for Christmas and Easter. Particular colors can also be limited making the specific selections pricier. Several years ago we had a wedding on Valentines Day; the color scheme was yellow and purple: both colors were plentiful and available at normal prices for Valentines week.
What is an inexpensive alternative for our table centerpieces?
Floating or submerged flowers reduce the amount of flowers needed compared to a traditional mixed, full centerpiece. Be sure to not triple your costs in the vessels; if you know you will need three cylinders per table, try to use less flowers.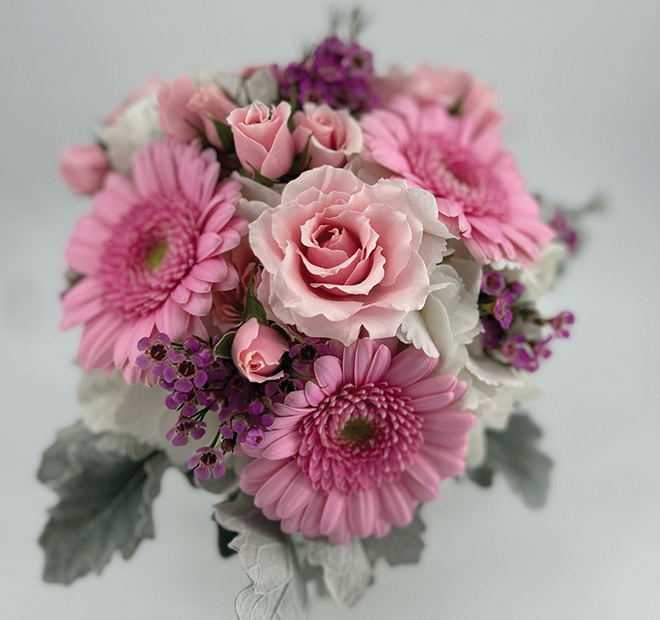 Where do flowers need to be placed for a wedding celebration?
This has a lot to do with each bride's specific vision. Did you imagine blooms everywhere you and your guests look? Or a simple bouquet for you and your girls? I usually recommend not decorating any area that will not be photographed. Church windows are a perfect example. Chances are slim that anything but the center of the church will be in your final photo album.
What color scheme might I select that will not announce the "Season"?
Start by determining what is your favorite color. We have done many weddings in purples in the fall months. Do not feel you must do orange in October or November. The combination of yellow and gray depicts no particular season. Keeping the colors classic prevents the focus from being on any specific season.
Belak Flowers
Where Your Vision Comes Into Bloom
since 1954
302-762-5000
888-762-8877
832 Philadelphia Pike
Wilmington,  DE  19809
established wedding specialist free personal  consultation with Barb all budgets possible evening appointments available