Forget Everything You Think You Know About Hairdressing And Read This
|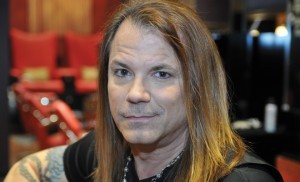 By J Christian, Owner, J Christian Studio, Founder Fear the Shear, International Platform Artist and Master Educator, Industry Expert and Business Consultant, Icon of Method Alliance
Hairdressing is a profession. In fact, the top 20% of us have clocked enough hours to qualify for a Ph.D. The depth of our understanding of anatomy, chemistry, sanitation, and architecture is almost always underestimated. Simultaneously, we must become masterful entrepreneurs if we are to make anything of our profession.
Only in America do they expect you to master this in 1500 hours of cosmetology school or 3000 hours as an apprentice. Thankfully the industry is regulated. Someone is making sure hairdressers are licensed, and salons are sanitary and mega-manufacturers aren't selling professional product lines in our supermarkets. That would be a public safety issue.
Wait. That's all changing. Right under your nose or over your eyebrows. You choose.
No Really, You Choose.
Not because I'm asking you too, but because YOU are the catalyst determining the future of this profession. How you purchase haircare sends the message.
Reality Vs. Perception. I Made A Career Choice
I knew I wanted to be a hairdresser at 17 and I know very successful hairdressers who chose the career later in life. I don't know any hairdressers who dropped out of other class courses, failed out of something, or went to cosmetology school for benefits that were in the long-term successful. Average lifespan of a new hairdresser's career is 3-5 years, after bouncing multiple salons.
What it Takes
Guts, grit, gigantic self-confidence, tunnel-vision, limitless curiosity, comfort with change, and nerves of steel to show up every day and love what you're doing because when you do it right, it is so rewarding you can't imagine anything else.
Rewards
There's the givens like: watching a young girl light up on realizing her own beauty in her first upstyle and makeup for prom. This one: raising much needed funds for charities in our communities and making our little corner of the planet a better place for those suffering. My recent new favorite: painting mannequin heads in kid-friendly, colorful designs for them to have a happy face smiling back at them from behind the fringe of their wig. Makes enduring chemotherapy a little easier when you're a nine-year-old girl.
The Perks
World travel, global contact list of friends in almost every country, setting trends and influencing fashion. For all you naysayers out there: many hairdressers earn six-figures a year. We learn to invest in property and 401ks and our future. 2008's recession taught many of you what we already know, we can't count on anyone else but us to take care of our future. We didn't have to reinvent ourselves. Our clients still needed us and our skills will help us earn a living until we choose to put down the shears.
Respect the Grind
So maybe the next time you're in your hairdresser's chair, ask them about their career path. You might be surprised what you learn. Also, the next time you reach out to your mega-mart hairstylist, perhaps take a little pause and think about the choice you're making. We need each other. You need a fantastic stylist, excited to teach you everything you need to know about your hair and we need you to value our profession so others will. Thank you for reading this article. Happy Holidays, J Christian.
J Christian and his wife Marcy Wilkinson, own and operate J Christian Studio in Hockessin, Delaware. J Christian has over 37 years experience in this industry and is an active international artist and master educator. The Studio is a full-service, upscale salon with expertise in hair, nails, makeup, executive and standard male grooming, as well as bridal services.
Our Studio is located at
7465 Lancaster Pike, Hockessin, DE 19707
To book an appointment, go online at
www.jchristianstudio.com or call (302) 235-2306