Forever Learning for Better Health
|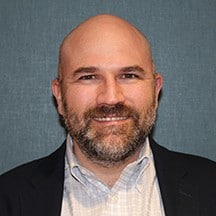 By Charles "Ebbie" Alfree III, Director of Advancement at The Hickman
As I grow older and life gets busier, I relish the time I get to spend with my father. During a recent visit, my 72-year-old father, who retired from the military in the 1990s and from his full-time job at a car plant in the late aughts, told me he recently registered for harmonica lessons. 
During my youth, if my father wasn't working or serving his country, we were spending time together as a family. We spent most weekends cruising along the Delaware and Maryland coasts on his boat or watching televised sporting events. 
The arts never really factored into his life, except from time-to-time he would take me to a museum, play, or concert, which usually was something I was personally interested in visiting or attending. However, since my father fully retired he has been discovering his creative side by taking a variety of art and music classes.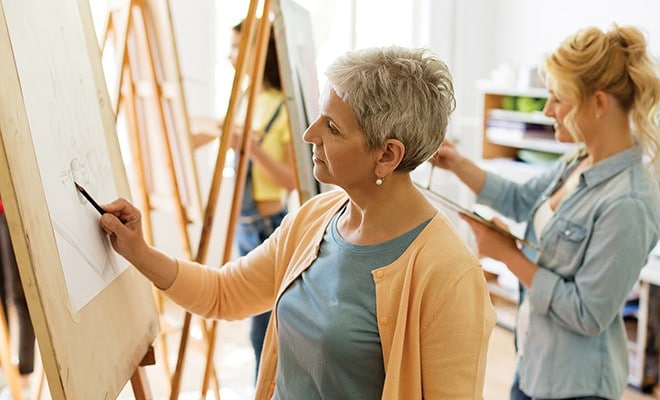 His studies started with wood carving, which led him to watercolor classes, and eventually music lessons. He has already learned to play the guitar and piano. While my father is focusing on the arts, I've spoken to some of my retired neighbors who are attending various classes ranging from languages to political science, at a nearby university's lifelong learning program. 
Now that they have the time, they want to learn more about current trends and events, gain a deeper understanding on a topic that interests them, or learn about something completely new. As one neighbor mentioned, the information she has learned from the classes has expanded her views on the world and society. This, she feels has helped her to more easily engage with others, especially her children, grandchildren and younger friends. 
As my father and neighbors are expanding their knowledge and views on life, they may also be improving their well-being. According to the Aging Well article, Lifelong Learning–Encourage Elders to Exercise Mind, Body, and Spirit by Nancy Merz Nordstrom, M. Ed., lifelong learning can help maintain a senior's overall health and increase the connection between the person's mind, body, and spirit, which is important for leading a happy and successful life. 
Based on studies, the brain's physical anatomy has shown to respond to enhanced and invigorating mental activities. As seniors age, keeping the brain stimulated for some elders has helped them to maintain and improve mental alertness. Scientists have also found that an ageing brain that remains challenged can grow new connections and pathways.
In addition to improving the brain's health and capacity, educational programs are also providing the opportunity for friendships to form. Seniors are meeting others in their age group who share the same interests and curiosities. My father and neighbors have mentioned the enjoyment of meeting new people and forming friendships with some of their classmates. 
To learn more or to find a class near you, contact your local college, university, senior center and/or library. Many will have information on their websites about the lifelong learning and other educational programs targeted to seniors and 50+ individuals that they offer.
The Hickman is a non-profit senior living community in West Chester, PA. Guided by Quaker traditions, The Hickman provides individualized care and assistance to older adults who seek a vibrant living environment. For more information, visit: www.TheHickman.org