Five-Time Cancer Survivor Gives Back!
|
My name is Jackki Kennedy and I am the founder and president of the MDP Cancer Fund, which hosts "The Kennedy Black & White Ball". As a five-time breast cancer survivor, and one who has lost two family members to this dreaded disease, I have a strong desire for a cure to be found and to help others who are dealing with cancer. Several years ago I decided to move forward with a vision to raise funds for cancer research and programs. It was at that time that the KBWB was launched.
The Ball is an annual black tie fundraiser event given each year at the beginning of November. The proceeds from the event are donated to the Helen F. Graham Cancer Center at Christiana Care, Cancer Special Needs Fund. The Center is one of the leading institutions in the nation in research and care of cancer. I was treated there and received excellent care through the caring programs and services offered.
The MDP Cancer Fund proudly presents:
The Kennedy Black & White Ball
Friday, November 4, 2016
Harry's Savoy Ballroom
2020 Naamans Road • Wilmington, Delaware 19810
7:00pm – 11:00pm
Join us for an elegant evening that features
dinner, entertainment, DJ, dancing, and more.  Proceeds benefit The Helen F. Graham
Cancer Center at Christiana Care.
$75  Per Person    •    Cash Bar 
RSVP by October 4, 2016
[email protected]    •    www.mdpcf.org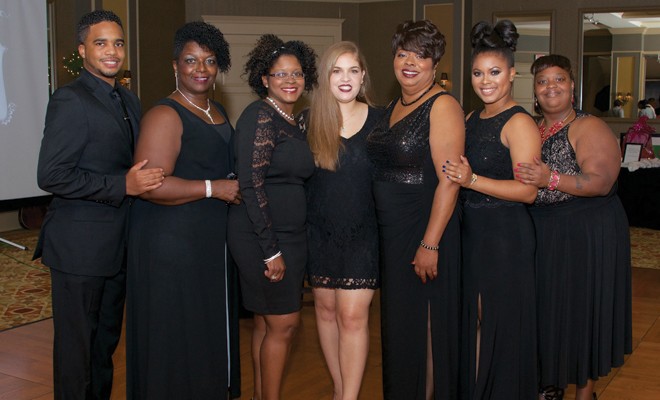 Board of Directors of The MDP Cancer Fund:
Byron Alston, Sharon Banks, Asi'a Darring, Chantille Kennedy,
Jackki Kennedy, Taleah Kennedy, and Keesha Penn. Thank you!