Five Apps Your Teen Needs for College
|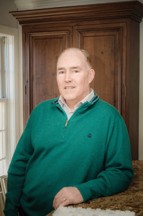 Presented By Jim Power 
Article By Dr. Raymond J Huntington, Co-Founder of Huntington Learning Center
As your teen prepares to head off to college, there are many things to consider – and academics is at the top of the list. College will require plenty of hard work, good organization and time management, but Jim Power of the Newark Huntington Learning Center says that students today have a big advantage. "Going to college in the digital era means that students have a plethora of tools available to help stay organized, manage their busy lives and study smarter". Listed below are a few popular apps used by college students that your teen might find beneficial:
iStudiez Pro –  
iStudiez Pro allows students to track their schedule, homework and grades in one place. Tasks can be sorted by date, class and priority. The app has a schedule planner where students can manage their classes and all associated details, and students can share their schedule to other calendar apps such as Google Calendar. www.istudentpro.com

Any.do –   
Any.do is a task management app that allows users to schedule reminders and sync tasks across devices (smartphone and laptop,
for example). The app includes a daily planner for creating, sharing and delegating tasks, a list function, a subtask function and much more. www.any.do
Evernote – 
Evernote helps keep students' ideas, notes, research and inspirations on hand across devices. For college students, it's a great tool for saving notes and organizing research from various sources for a paper or project. Students can collect articles, photos, websites and even handwritten and typed notes in a central place. www.evernote.com
RescueTime –   
RescueTime – a tool for students who want to improve time management skills and make the most of their minutes. It tracks the amount of time spent on different websites, social media, email or in programs like Microsoft Word. Then, it provides detailed productivity reports, offering a clear picture of where students might be wasting time. Students can block distracting websites during set periods of focus time and set up alerts for when they spend too much time on a website or other activity. www.rescuetime.com
StudyBlue – 
StudyBlue is a "crowdsourced learning platform" that provides innovative study tools. Its online flashcards (with text, images and audio), quizzes and review sheets make it easy for students to study on the go, track their progress, set reminders to study and much more. www.studyblue.com
With 86 percent of college students regularly using a smartphone and 54 percent using learning apps on their smartphone (59 percent on their tablet)*, there's no doubt that mobile apps play a big role in the life of today's college students. "Encourage your teen to browse the iTunes store or Google Play store for apps that might be useful for them, or seek out suggestions from professors and peers when they arrive at college," Power says.
* According to Pearson's 2015 Student Mobile Device Survey
About Jim Power and Huntington Learning Centers 
Jim Power is the Executive Director of the Huntington Learning Center in Newark, DE. Huntington is the tutoring and test prep leader. Its certified tutors provide individualized instruction in reading, phonics, writing, study skills, elementary and middle school math, Algebra through Calculus, Chemistry, and other sciences. It preps for the SAT and ACT, as well as state and standardized exams. Huntington programs develop the skills, confidence, and motivation to help students succeed and meet the needs of Common Core State standards. Founded in 1977, Huntington's mission is to give every student the best education possible.
Dr. Raymond J. Huntington is the co-founder of Huntington Learning Center, which has helped children achieve success in school for over 35 years. For more information about how Huntington can help your child, call 1-800-CAN-LEARN.