First Impressions Last
|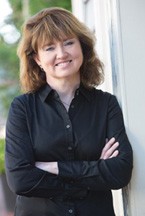 By Dr. Stephanie Steckel
Our appearance and smile often speaks before we do. Does your smile reflect the real you?
At Orthodontics on Silverlake (OSL), braces are still a viable option for many of our patients. Whether metal or clear, braces are fixed to your teeth, and a series of wires are used to make the necessary bite and cosmetic corrections to achieve the planned goals of treatment.
Some patients, whether pre-teen, teen, or adult, may also benefit from a less noticeable option that is removable and effective. Invisalign(R) is a method of straightening teeth using clear, almost invisible aligners. After consulting with the patient and completing a diagnostic exam and records, a treatment plan is developed and combined with proprietary 3D software. Custom aligners are made to move your teeth in precise increments.1
Some of the benefits I have found with Invisalign® are:
Easier to brush and floss, and less risk of decay or gum problems
No wire pokes or wire emergencies
Less treatment visits and flexible scheduling. Great for busy moms!
Pictures can be taken for school, or other special events
A recent prospective study looked at oral health and patient satisfaction during Invisalign treatment, for a period of 3 months.2 The findings include:
Less plaque and bleeding than patients wearing braces
70% of patients "seldom" or "never" experienced discomfort from their aligners
80% of patients "seldom" or "never" used pain relievers
The corrections that can be made with Invisalign(R) are truly amazing. My team and I at OSL enjoy seeing our patient's progress through treatment and celebrate with them at their finish.
See Sam's before and after pictures below. He was treated with Invisalign(R) for 14 months.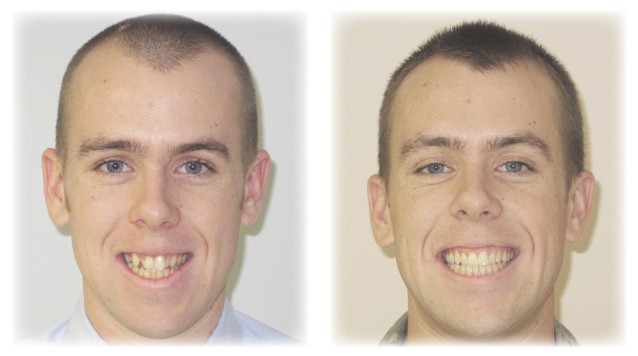 Call us at Orthodontics on Silverlake (OSL) @302-672-7776 to schedule your consult with Dr. Steckel today.
1Align Technology, Inc. M00081 Rev.1
2Tuncay, O., Bowman, J., Amy, Nicozisis, J. "Aligner Treatment in the Teenage Patient", JCO Volume XLVII, No.2 2013. 
Dr. Stephanie Steckel is a diplomat of the American Board of Orthodontics, and started her Dover orthodontic practice in 1995. She is a graduate of UCLA School of Dentistry, and she completed her postdoctoral specialty education at the Georgia Health Sciences University in Augusta, Georgia. At Orthodontics on Silver Lake (OSL) in Dover, she and her OSL team provide excellent orthodontic experiences and results for her patients. The science behind orthodontic treatment continues to evolve, in many cases resulting in greater comfort and predictability for our patients. Dr. Steckel's experience as a general dentist prior to specializing means more coordinated care with your family dentist. Our OSL team is also proud to support the local community in numerous educational, sports and volunteer activities.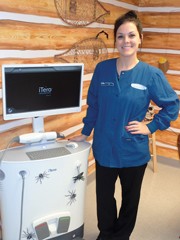 Amy Williams–OSL Team Member
Amy makes a Great First Impression –Without the Goop or Gag! OSL uses iTero technology to take digital impressions. It is a scanner that generally takes an average technician 11 minutes to capture a full arch but with Amy's expertise and accuracy, she has completed a scan in an amazing time of 3 minutes and 23 seconds. Using the iTero and Amy's efficiency provides our patients with a more comfortable experience without the typical gooey mess of traditional dental impressions.