Fire-Up The Grill & Transform Your Menu
|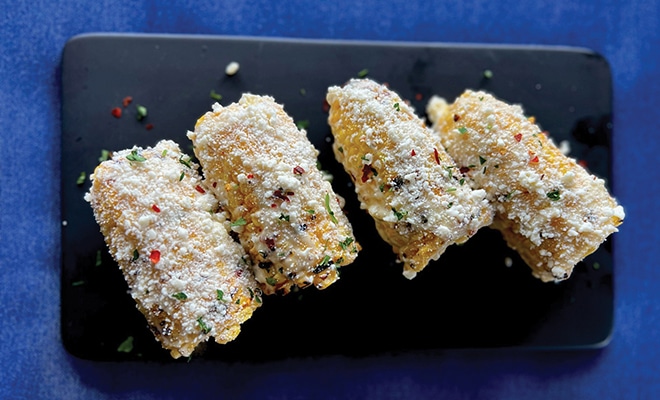 By Kelly Bachman
It's grilling season on the East Coast, which means outdoor gatherings with good food and friends. While you could take the traditional route and serve up burgers, hot dogs, or grilled chicken – there are so many ways to get creative and serve up a rainbow of tasty grilled dishes – and drinks! 
Want to kick-up the avocado flavor in your homemade guacamole recipe? Cut the avocados in half, remove the pit but leave them in their skin, drizzle the fleshy side with olive oil and season with salt and pepper. Then throw those little green, blank canvases over an open flame for two minutes to get a nice char that will bring out an intense creamy, sweet flavor. 
Oysters and clams are two of my favorite summer dishes, but did you know that you can grill them? Simply clean and dry the shellfish, brush them with your favorite garlic or herb-infused butter and throw them on a high heat grill until they open (2-3 minutes for clams, about 5 minutes for oyster). Such quick, simple dishes to prep, cook and enjoy – leaving more time to entertain.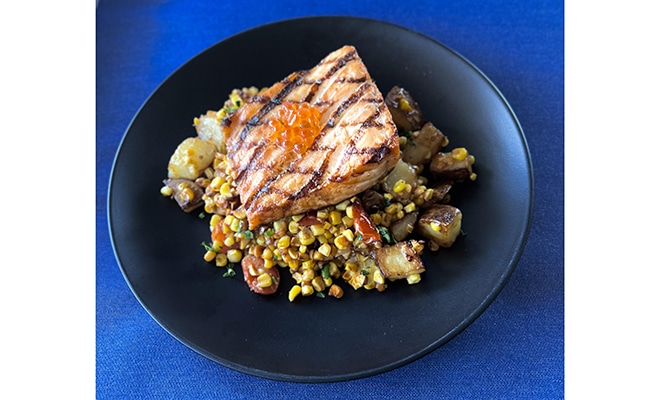 Looking to serve a classic dessert with a grilled twist? Take angel food cake slices and pop them on a greased rack until they're golden brown (about 1-2 minutes, per side), then serve with fresh strawberries and homemade whipped cream. Or make a grilled fruit platter with grilled pineapple, watermelon and peaches and serve warm with vanilla ice cream.
Perhaps you have your menu set but still want to impress your guests with your grillin' skills. Try making a pitcher of grilled lemonade! Take halved lemons, dip the cut side of each in sugar and grill them over medium heat for 1-2 minutes or until golden brown. Then use the grilled lemon halves in your favorite homemade lemonade recipe. You could also take some of the fruit you grilled for dessert to make a grilled watermelon and peach margarita (and kick it up a notch with some grilled jalapeno for some spice!).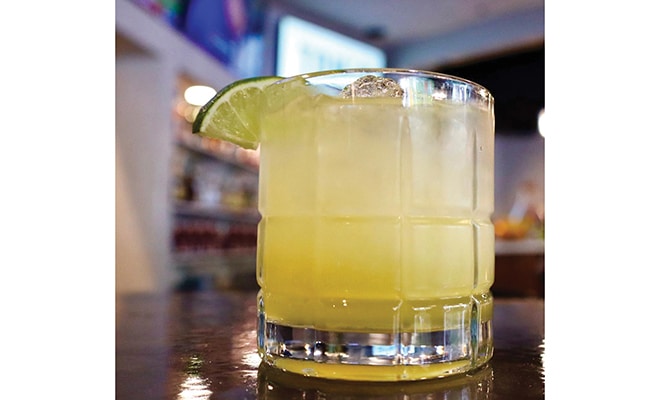 Of course, if you'd rather someone else be in charge of the menu, Jamestown Hospitality Group (JHG), who owns Park Cafe and Tonic Seafood & Steak in Wilmington, DE and Deep Blue at Kitty Knight in Georgetown, MD (among other upscale nightlife and restaurant venues in DE, PA and MD), has you covered! Grab a table along the water at Deep Blue at Kitty Knight for grilled Jail Island Salmon or grilled street corn. You can also stop by Tonic for a RAD cocktail, featuring charred pineapple infused tequila, or pop in to Park Cafe for a grilled hot honey chicken sandwich. Whatever grilled goodness you're craving this summer – JHG is ready to serve and delight you! 
About Us
Jamestown Hospitality Group is a Wilmington-based hospitality and event company with a diversified portfolio of upscale nightlife and restaurant venues. Longtime friends Chris Blackwell and Paul Bouchard established Jamestown Hospitality Group in 2015. Their vision was born out of a need to bring high-quality service to the Wilmington, Delaware area. With a commitment to excellence, passion, relationships, ownership, and a team-centered work environment, our group is able to provide world-class service to our customers.
Jamestown Catering 2510 W. 5th Street in Wilmington (302) 510-8071
Park Cafe 2510 W. 5th Street in Wilmington (302) 543-2233
Tonic Seafood & Steak 111 W. 11th Street in Wilmington (302) 777-2040