Find Your Zen By Adding Peace & Balance
|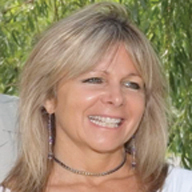 Lisa Torbert – MS, CADC, Owner, QRA Practitioner, Yoga Instructor, pH Testing, Nutritional Healing
Strengthen your body naturally to fight off colds and flue. Heather's Holistic is here to help you start the year off bright and fresh.
Yoga
Yoga sessions starting 6, 7 & 8th
Yoga is one of the oldest and most popular practices in human history, allowing the body to achieve peace, relaxation, and exercise in one smooth procession. Those who practice yoga are able to comfortably maintain stress and anxiety, keep focus and concentration, and manage their life goals and aspirations. We have a breathtaking yoga studio here at Heather's, including soft mats and two wonderful instructors. Practicing yoga is a decision you will never regret.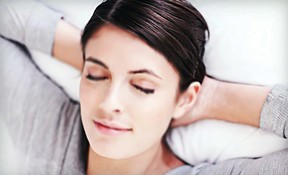 Hypnotherapy
January Special:  Weight loss hypnotherapy group sessions.  Tuesday January 14th and 21st 5:30 – 6:30 Cost $90.
Start the year with hypnotherapy, a commanding therapy that taps into the power of your subconscious mind and allows you to re-program unwanted tendencies and behaviors. Hypnosis is as relaxing and rejuvenating as a massage, the only difference being that the lasting effects are instantaneous. Say goodbye to cravings, lose weight, quit smoking, or end insomnia all in a single session. The year 2014 never looked so promising.
QRA Testing
Our bodies have a magnificent internal intelligence that can rejuvenate the body, returning the vitality, endurance, and peak mental and physical performance that we all enjoyed in our younger years. Quantum Reflex Analysis is an astounding bio-communication technique that is highly effective in testing the energetic status of the body's fundamental organs.
QRA testing can detect and heal:
This year, find balance with a QRA test, and start the year 2014 on the healthy track!
hidden infection
thyroid imbalance
adrenal fatigue
stress
digestive problems
Popular supplements for healing
FatStat works by increasing lean muscle mass and hormone balance, and promoting fat loss at all those hard to reach places. A key ingredient is chrysin, a molecule derived from the passionflower, which is commonly used by bodybuilders to build lean muscle mass to cut the toxic fat.
Green Tea ND is one of our favorites to help bring energy and healing for those who suffer from thyroid function or just a loss of energy. Green tea leaves are high in polyphenols, which boost the metabolism, anti-aging, digestive function, joint flexibility, healthy immune response and rejuvenation support.
Max B: Many of our customers can feel instant energy from this supplement. The liquid form ensures quick delivery and absorption. Our cells prefer Max B's live source, high energy, end-chain vitamin B forms over common synthetic (coal tar-derived) sources. This B vitamin-rich formula offers advanced support for the liver, energy, immune system, adrenals and mood balance.
Adaptogens are certain herbs particularly helpful in restoring and maintaining positive homeostasis, the body's natural ability to balance internal and external stress. Adaptogen-R3 is very helpful in supporting hormone balance, hot flashes, weight gain and night sweats. Adaptogen-R3™ contains Nopal cactus, Fo Ti, Rhodiola Rosea and Ecklonia Cava, an invigorating formula that promotes the entire adaptogenic process, including whole body rejuvenation.
HCL: This supplement puts Hydrochloric acid back into our stomach to enable us to digest food as our bodies were intended to. HCL contains 100% natural-source betaine hydrochloride from beets, created to assist in the digestion and absorption of nutrients, especially protein, vitamin B12, calcium, iron and other minerals.
Premier Digest uses enzymes our body has difficulty naturally generating to break down fat, carbohydrates, and protein. Digesting food spends large amounts of enzymes, leaving most people with large enzyme deficiencies. This can lead to fatigue, indigestion, and moodiness.
Winter Weight Loss Program
January 7, 14, 21, 28 at 6pm
This program will teach and guide you through this life-changing experience to reach optimum health and balance. In this program you will attend weekly group sessions, therapies such as colonics and hypnotherapy, receive supplements, and gain insight into you bodies current health with a QRA test. You will also receive a Sheltie Wellness card that allows you to receive 20% off all supplements.